Address: 9360 No Name Uno, Suite 210, Gilroy, CA 95020
Phone: 510.525.2600


When you visit Ellis Eye by IQ Laser Vision in Gilroy, you'll discover diverse vision correction options, including ZEISS SMILE, LASIK, EVO ICL, pterygium treatment, and cataract surgery. Our team is here and ready to help!
Consider ZEISS SMILE and LASIK in Gilroy, CA
When you choose Ellis Eye by IQ Laser Vision in Gilroy, you'll find only the best laser vision correction procedures, including LASIK and ZEISS SMILE. Our experience has helped countless patients achieve the crisp, clear vision they once only dreamed of by reducing their dependence on visual aids.
LASIK is a laser vision correction procedure that corrects refractive errors. These include nearsightedness, farsightedness, and astigmatism.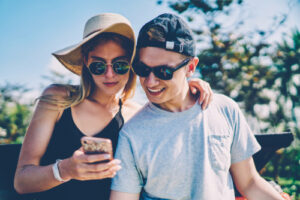 The procedure reshapes the cornea and corrects refractive errors. Reshaping the cornea does more than simply correct refractive errors, though. Part of the appeal of LASIK is that it corrects vision beyond the original prescription, with most patients achieving 20/20 vision or better.
ZEISS SMILE is another popular vision correction procedure offered at Ellis Eye by IQ Laser Vision in Gilroy. ZEISS SMILE corrects astigmatism and nearsightedness in qualified candidates.
With both ZEISS SMILE and LASIK, many patients notice almost immediate results. Recovery is quick, and before you know it, you'll be back to what you love, but with the best vision of your life.
Patients Love EVO ICL
If you love the idea of a vision correction procedure you can undergo without committing to something permanent, EVO ICL is the way to go. It's the first and only reversible vision correction procedure!
Knowing that the EVO ICL procedure is reversible gives many patients some much-needed peace of mind. Although most choose to leave EVO ICL in, it's always an option to have it removed.
EVO ICL is made of a biocompatible material called collamer that works in natural harmony with your eye to prevent dry eyes after implantation. Because of this, EVO ICL is an excellent choice for patients with dry eye syndrome who don't qualify for LASIK or those worried about dry eyes during recovery from a vision correction procedure.
Cataracts and Undergoing Cataract Surgery
Have you noticed that your vision is blurry? Do you see halos around streetlights or from oncoming traffic when you drive at night?
These are often signs of cataracts, which can develop as early as your forties or fifties. If you have a cataract, you'll likely need cataract surgery if you're suffering from impaired vision.
Cataract surgery removes your natural lens and replaces it with an artificial lens called an intraocular lens. The intraocular lens allows you to see clearly and, depending on the IOL chosen, may allow you to reduce your reliance on visual aids after cataract removal.
Treating Pterygium
If you spend a lot of time outdoors in Gilroy, you may develop a pterygium. Pterygium is more common if you live in sunny, dry places.
They are small, triangular growths that form on the eye's conjunctiva. They may obstruct vision, cause irritation and redness, or make you feel uncomfortable about your appearance.
The best way to treat pterygium is by having it removed at Ellis Eye by IQ Laser Vision. The procedure will remove the pterygium; after recovery, you can return to your usual activities.
Learn more about the services available at Ellis Eye by IQ Laser Vision in Gilroy, CA, by scheduling an appointment!