Here at IQ Laser Vision, we are grateful for our public service personnel. We recognize and value the sacrifices they make for our country and communities.
That's why we're proud to offer a LASIK military discount at our practices in California. All military service members and emergency first responders can receive $1,100 off the cost of their LASIK or SMILE procedure with service identification.
LASIK and SMILE help active military members, first responders, and public service personnel end their need for glasses or contacts. It provides clear vision to help you do your job as well as possible.
What are LASIK and SMILE?
LASIK is a laser vision correction procedure. It corrects refractive errors in your eye, including nearsightedness, farsightedness, and astigmatism.
SMILE is also a laser vision correction procedure, but it can only correct nearsightedness and astigmatism. Both procedures use a laser to reshape your cornea, which fixes your refractive error.
You most likely won't need glasses or contacts anymore after either procedure. Instead, your vision will be crisp and clear.
Who is Eligible for LASIK or SMILE?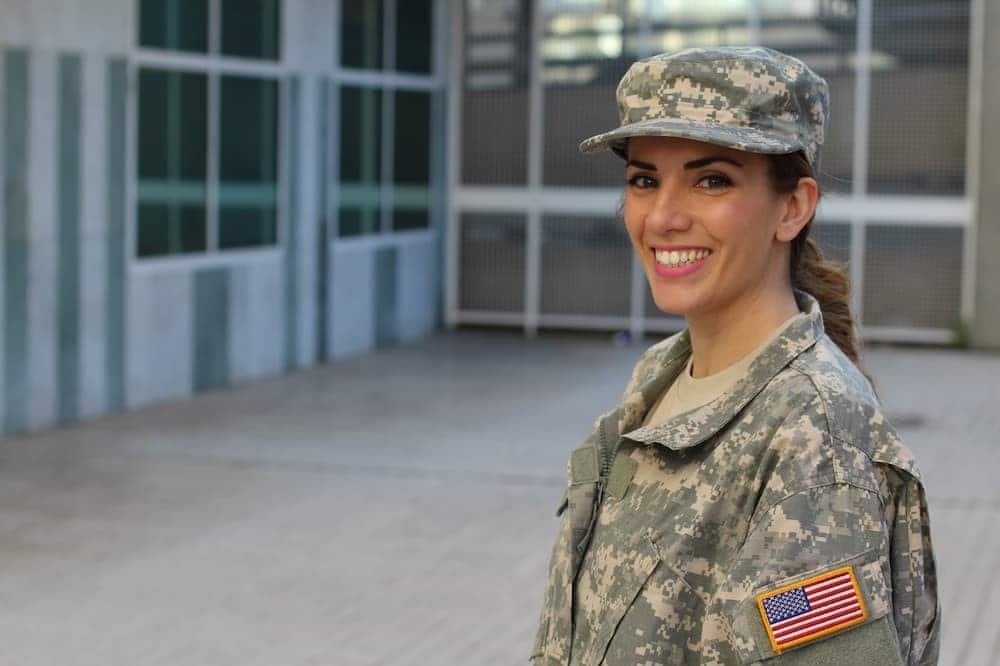 You may be a good candidate for LASIK if you have a refractive error and if you do not have any other significant health issues. Patients with nearsightedness and astigmatism can be SMILE candidates.
Your eye doctor will run several tests and exams to ensure LASIK or SMILE is a good option for you. You need to meet all the requirements to get LASIK or SMILE.
What Happens During a LASIK or SMILE Procedure?
LASIK is an outpatient procedure that takes less than thirty minutes. Your surgeon uses a laser to reshape the surface of your cornea.
A smooth and uniform-shaped cornea is necessary for clear vision. LASIK and SMILE both create a smooth corneal surface.
Do Vision Correction Procedures Have Side Effects or Risks?
Like any medical procedure, LASIK and SMILE have some side effects and come with a small risk. Common side effects of LASIK include dry eyes or trouble seeing at night for a week or two.
These post-procedure symptoms should resolve themselves within a few weeks. Infection is a less common side effect but is a possible risk, as with any medical procedure.
SMILE has less incidence of dry eye after the procedure because unlike LASIK, it does not create a flap in your cornea. The flap creation process during LASIK severs nerves that signal tear production in your eyes.
SMILE does not touch these nerves, so your tear production system remains intact after getting it. If you meet the requirements for SMILE, it could be a better option for you than LASIK.
What is the LASIK Recovery Process Like?
Your eyesight will likely be blurry immediately following LASIK or SMILE. Have someone available to drive you home after your LASIK procedure because you may not be able to see clearly yet.
There may be some minor discomfort during your healing process. Your eye doctor will follow up with you to make sure everything is healing correctly.
Your vision should be crisp within twenty-four hours after the procedure. However, it could take a few weeks for your eyesight to stabilize fully.
Most patients can resume their normal activities within a day or two. But you will need to avoid overly strenuous activities like playing sports for at least a month.
How Does SMILE or Another Vision Correction Procedure Benefit Public Service Personnel?
Dealing with glasses or contacts can be a hassle for military members. Your glasses could get broken, your contacts could get lost, and you may not have immediate access to replace your prescription.
This could put yourself and others at risk as you do your job while struggling to see. Glasses and contacts can also interfere with wearing protective gear on your face and head.
After SMILE, you will likely no longer need glasses or contacts. This gives you the freedom you need to do your job hassle-free.
If you're deployed overseas, the last thing you should have to worry about is keeping track of your glasses. Vision correction eliminates this unnecessary stress.
SMILE, or another vision correction procedure like the Visian ICL, may be the best option for military personnel and public servants. That's because of the flap created during LASIK.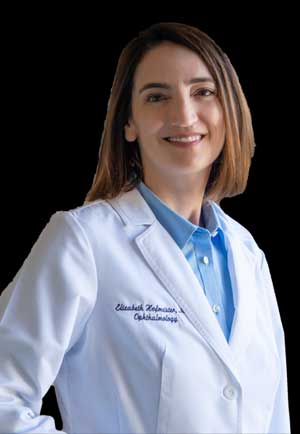 This flap is necessary to reshape your cornea during LASIK, but it can lead to severe complications, especially for active individuals. Hard blows to your body, falls, and intense physical situations can cause this flap to come undone.
If that happens, you could experience severe complications. SMILE, the Visian ICL, and other procedures do not create a flap in your cornea.
Therefore they could be better suited to your situation as a member of the military or other type of public servant. Your eye doctor will help you determine which procedure is best for you.
Our own Dr. Hofmeister knows firsthand how valuable LASIK can be. Dr. Hofmeister had a 31-year career in the U.S. Navy and served multiple deployments.
She was among the Navy's first surgeons trained to perform PRK and LASIK and has performed 9,000 total PRK, LASIK, and SMILE procedures. Dr. Hofmeister also served as the Navy's Refractive Surgery Advisor from 2010 to 2020.
Dr. Hofmeister had PRK herself in the late 1990's. Getting it allowed her to see more clearly while running and swimming.
It also made wearing eye protection in both healthcare and combat environments easier. Today, she spends her time at IQ Laser Vision, giving the gift of clear vision to patients and fellow public service personnel.
Do You Need to be Active Duty to Qualify for IQ Laser Vision's LASIK Military Discount?
No, we offer our LASIK military discount in Riverside, CA, or any of our other California locations, to veterans and active first responders or military members.
Does the LASIK Military Discount Extend to Family Members?
No, this discount does not apply to family members. It does, however, apply to other vision correction procedures besides LASIK.
Does The Military Discount Apply to All Procedures?
Our military discount is for all procedures performed at IQ Laser Vision. Although, some restrictions do apply.
Your eye doctor will work with you to determine if you qualify for the military discount or not. The $1,100 off includes both eyes and covers LASIK, SMILE, PRK, and the Visian ICL.
Your eye doctor will help you determine which vision correction procedure is best for you.
How Can You Get Your LASIK Military Discount?
To get your LASIK military discount, schedule an appointment at IQ Laser Vision in Riverside, CA, or any of our other California locations.
You will need to present service identification to claim your discount. Once we verify your status as a member of the U.S. military, we can proceed with the standard LASIK evaluations and appointments.
We feel honored to serve you so that you can better serve us.