Address: 700 Sunrise Ave, Suite #A Roseville, CA 95661
Phone: 510.525.2600


You'll find a wide range of vision correction options at Ellis Eye by IQ Laser Vision in Roseville. These include ZEISS SMILE, EVO ICL, LASIK, cataract surgery, and pterygium treatment.
Achieve Clear Vision with ZEISS SMILE and LASIK in Roseville, CA
We offer many laser vision correction procedures at Ellis Eye by IQ Laser Vision, including ZEISS SMILE and LASIK. We've helped many satisfied patients achieve visual freedom from their glasses and contact lenses in Roseville.
LASIK is a refractive procedure that corrects nearsightedness, farsightedness, and astigmatism in qualified candidates. LASIK reshapes the cornea to correct these refractive errors and ensures that patients achieve far better vision than they had with visual aids.
The vision correction procedure enhances vision beyond the original prescription, with most ending up with 20/20 vision or better. ZEISS SMILE is another popular vision correction procedure offered at Ellis Eye by IQ Laser Vision in Roseville. ZEISS SMILE corrects nearsightedness and astigmatism in qualifying candidates.
Patients that have ZEISS SMILE at Ellis Eye by IQ Laser Vision end up with significantly improved vision, with many noticing almost instant improvements to their vision. Recovering after ZEISS SMILE is quick, with most patients returning to work the day after the procedure.
Take Your Vision to the Next Level with EVO ICL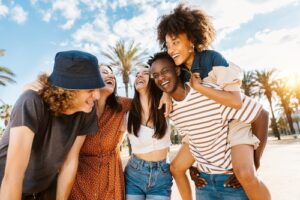 If you want to enhance your life and correct your vision without committing to a permanent procedure, Ellis Eye by IQ Laser Vision also offers the revolutionary EVO ICL procedure. EVO ICL is the first and only reversible vision correction procedure.
Being able to reverse the effects of EVO ICL brings patients much-needed peace of mind. EVO ICL is also well-suited for patients with dry eyes who may not be good candidates for LASIK.
EVO ICL is made of a biocompatible material called collamer which is in natural harmony with the eye's chemistry. If you have dry eyes or are worried about dry eyes as a side effect of a vision correction procedure, EVO ICL is worth considering.
Cataracts and Cataract Surgery
Almost everyone will have cataracts, making cataract surgery a necessity. If you have cataracts that make it hard to see the world around you, it may be time to consider cataract surgery.
During cataract surgery, your natural lens will be removed and replaced with an intraocular lens or IOL. The IOL is an artificial lens that takes over the job that the natural lens can no longer complete.
With the IOL, you'll be able to see clearly again. Many IOLs are available. Some can reduce your dependence on glasses and provide better vision than before cataracts.
Treating Pterygium
Living in sunny, dry places like Roseville may increase your chances of developing pterygium. A pterygium is a small, triangular-shaped growth that forms on the conjunctiva of the eye.
If you think you have a pterygium combined with irritation, visual obstruction, or redness, the best thing you can do is have it removed by an ophthalmologist at Ellis Eye by IQ Laser Vision. The procedure is quick and straightforward, allowing you to return to your routine quickly.
Learn more about the services offered at the Ellis Eye by IQ Laser Vision offices in Roseville, CA, by requesting an appointment now!