Summertime means vacation time for many people! But if you're someone that wears glasses or contact lenses, your vacation can go from something you're looking forward to something you start to dread.
Between trying to pack enough spare contact lenses, remembering if you brought your glasses, or stressing out about contact lens solution, visual aids can take the fun out of your vacation! Looking for a solution?
Keep reading to learn about 5 ways that SMILE will make your next vacation better so you can sit back, relax, and stop worrying about the little things!
1. Say so long to wearing contact lenses in the pool while swimming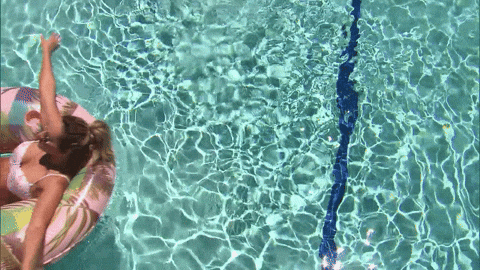 Although you can go on vacation without visiting the beach or a pool, it's pretty uncommon. For many people, a crucial part of any vacation is hitting the water!
But if you wear contact lenses, especially in the pool, you're wading into a world of trouble. Although it may seem like you can wear your contacts while you're swimming, this is a really bad idea.
Chlorine and contact lenses do not go together for several reasons. Number one, chlorine can make your eyes burn, feel irritated, and could cause your contact lenses to get stuck to your eyes.
Number two, wearing your contact lenses in any body of water means you're running the risk of getting an eye infection. Whether you're in freshwater or a pool, water of any kind can carry viruses and bacteria.
Not only could you get an eye infection, but this could even lead to corneal damage or a corneal ulcer. This is the last thing you want to deal with while you're on vacation!
With SMILE, not only are you achieving visual freedom, but you can also go swimming without needing any visual aids. Combine that with SMILE's quick recovery (most people return to their normal activities the next day) and you can fit SMILE into the tightest schedule!
2. No more thinking about if you packed your glasses or contacts
How many times have you stressed out because you're convinced you didn't bring enough spare contacts or glasses during take-off? Worrying about glasses and contact lenses can be a serious drain when you're trying to go on vacation to relax!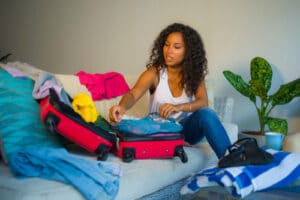 If you wear contact lenses, you have to remember your case, plus bring enough solution, and order spare contact lenses for those just in case moments. This requires some planning, which stresses even the most well-seasoned travelers out!
For those that wear glasses, it means you need to bring a spare pair with you because you never know when you'll break, scratch, or even sit on your glasses! If you're tired of wasting your precious time thinking about the what-ifs, SMILE is a great option to consider.
Though the acronym sounds a little funny, SMILE is a reputable vision correction procedure that corrects astigmatism and nearsightedness. The best part?
Like other procedures you may be familiar with, like LASIK, SMILE is a permanent way of correcting these refractive errors if you're a good candidate! That means that when you get SMILE, you can say hello to a whole lifetime of vacations spent enjoying your new visual freedom.
3. Save money and go big on your next trip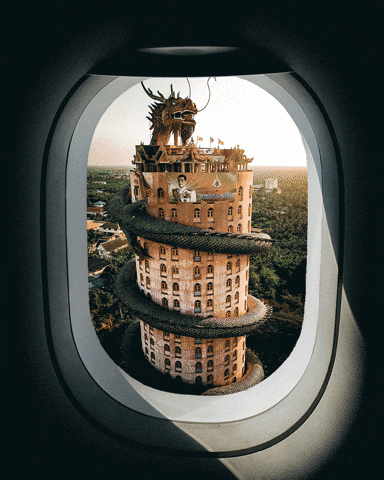 It may sound counterintuitive that undergoing a vision correction procedure saves you money, but it's true! When you get SMILE, you'll no longer need to pay for glasses, contact lenses, and any of the endless accessories that go with them.
Most people save about $500 a year when they invest in their eyesight! If you're someone that loves to travel, having an extra $500 in your pocket could mean the opportunity to go somewhere you've always wanted to but couldn't afford before.
Not sure if you can afford SMILE eye surgery? At IQ Laser Vision, we offer a wide array of financing options. These include financing plans, Alphaeon Credit, payment plans, and more.
There's no reason that cost should stand in your way of achieving clear vision! Why not schedule a SMILE consultation with us and find out if you're a good candidate?
4. Have more confidence in your favorite bikini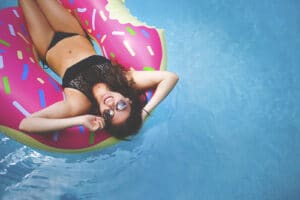 Have a bikini that you love but you've never taken it on vacation with you? It may sound crazy, but after SMILE, you'll have more self-confidence!
Many people, even the ones that wear contact lenses, feel self-conscious, especially if they wear glasses. When you choose to have something like SMILE, you're taking control of your life.
It may seem small, but getting SMILE is a step towards being who you've always wanted to be! For some, that means finally taking their favorite swimsuit on vacation with them instead of letting it hide in a drawer.
For others, it may mean taking the plunge and going back to school for a new career. The point is, there's something addicting about the feeling of no longer needing to rely on glasses or contact lenses to see.
And for some people, that feeling is something that takes over in other parts of their life!
5. Take in the sights with the best vision of your life
Whether you're on vacation in the Caribbean or simply enjoying a trip not far from home, everyone loves to take in the sights! Want to take your sightseeing to the next level?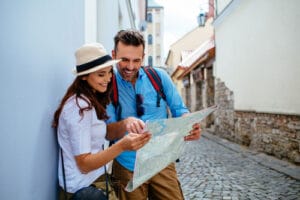 Getting SMILE will give you the best vision of your life! Sure, you may have thought you had clear vision when you wore glasses or contact lenses, but it was nothing compared to your sight after SMILE.
You'll have crisper, sharper, more vibrant vision, where colors look brighter, and details look like they were added in high-definition! But it's not high-definition…it's your incredible new vision.
With SMILE, you'll end up with eyesight that's significantly better than what your prescription was. You'll also be able to see without any kind of boundaries holding you back.
For people that are used to wearing glasses or contact lenses, this is a whole new way of seeing the world.
Ready to see if SMILE is right for you? The first step is scheduling a SMILE consultation at IQ Laser Vision, the #1 SMILE Laser Vision Center with locations in California and Houston, TX.
Vacation season is upon us, so why not start your journey to clearer vision?