(Originally pubished on Apr 5, 2019)
SMILE Eye Surgery Reviews
It's not unusual to feel queasy about eye surgery – most people cringe a little when they consider anything invasive involving their eyes. That intrinsic discomfort isn't helped by some of the pervasive myths that surround SMILE laser eye surgery and other kinds of refractive surgery.
So what's real and worth worrying about, and what isn't? Let's take a look and separate the truth from fiction.
Are you in California or Houston? Interested in a Free Consultation?
1. SMILE Laser Eye Surgery Is Still New And Developing, So Just Wait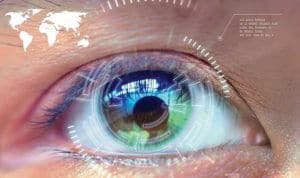 While it is true that SMILE is a relatively new procedure when compared to LASIK, that doesn't mean that it lacks safety or effectiveness. Multiple studies have examined SMILE refractive surgery and found it to be a safe and useful procedure for correcting nearsightedness. Experts in the field have already started using it, and the FDA has tracked patient recovery data and concluded that it is safe for the public.
While it's true that advancements in refractive surgery technology is being developed right, that is always the case. What's important is that it already has an excellent track record, and is capable of correcting your nearsightedness right now. The procedure has many years of overwhelmingly positive results to supports its claims.
2. You'll Still Need Glasses Post-Procedure
There is a shred of truth to this, but it's hardly the whole truth. In the FDA's review of the procedure, 98.5% of the participants saw a significant improvement in their vision, and 93% of the total pool had attained near-perfect vision.
More importantly, these gains weren't temporary.
2.5% of the total pool saw a bit of worsening after a year's time, but the rest of the patients' vision either stayed as good as it had been a few months after the procedure or improved further.
Getting a SMILE refractive surgery won't guarantee that you won't need glasses in old age, but no existing treatment can stop the eventual decay of the eyes. SMILE eye surgery offers a chance for excellent long-term vision improvement.
4. The Procedure is Painful, And If I Blink The Procedure Could Go Wrong
Many people have trouble controlling their blinking when faced with pain or discomfort – it's only natural! Luckily, the developers of SMILE laser eye surgery planned for this.
The procedure involves the use of anesthetic eye drops to numb the nerves of the eye, and a speculum and suction is employed to ensure that your eye stays in place throughout the procedure. SMILE eye doctors ensure that the conditions are safe before they begin the procedure, and the total duration of the treatment is only 15 to 20 minutes. Patients of the procedure have all reported that the procedure itself is painless.
Recovery from the treatment can involve some discomfort but is quite manageable, and the eye should completely recover only a few days after the procedure. Other forms of LASIK eye surgery involve more nerve interaction and take longer to heal, so SMILE actually offers improvements on the pain and recovery side.
5. SMILE Refractive Eye Surgery Requires A Long Recovery
When compared to other surgeries, this isn't the case. There's a day out for the surgery, of course, and patients are recommended to remain indoors and out of sunlight for a full day after the procedure.
Depending on the manner of one's work, you might need to stay away from work for, at the most, 2 or 3 days while your eyes recover. If your work doesn't cause eye strain, though, then you can probably return even sooner!
6. My Prescription Is Too Severe To Be Treated
SMILE refractive surgery is best suited to treat cases of myopia, or nearsightedness, and astigmatism. The quirks of the technique make it less capable of dealing with severe farsightedness or and the FDA has not approved it given current technology in the US (though it has been used in Europe to treat other minor cases with success). If you're looking for an answer to farsightedness other laser eye surgeries have you covered.
For nearsightedness and astigmatism, though, SMILE laser eye surgery is capable of treating the vast majority of cases as long as other eye health problems aren't present. The best way to discover if your case qualifies for SMILE refractive surgery is to visit an ophthalmologist or a clinic that does laser eye surgery to receive a consultation.
7. The Results Won't Be Permanent, And Further Surgeries Will Be Necessary
There is actually some truth to this. There's a risk with any laser eye surgery that enhancements are necessary due to the different ways that some patient's eyes heal after the procedure.
While performing a second SMILE procedure wouldn't be a good answer to correct the eye again, in the unlikely condition that further enhancements are necessary, other laser eye surgeries are better candidates for refining the shape of the cornea and putting the finishing touches on a correction attempt.
However, after the correction has been achieved, results last into old age. While laser eye surgery can't stop the hardening of eyes from age, the shape of the cornea will remain, so your vision will still be better off than if you hadn't gotten the surgery.
If you're curious about exploring whether SMILE laser eye surgery is a good option for you, reach out for a free consultation!
Smile Eye Surgery Reviews From Real Patients

With the terrible vision I had (about -10 prescription on both eyes. Yes, it was really bad), one of my biggest fears was being stranded somewhere if I happen to lose my glasses/contacts. Never again will I have the fear. I got the SMILE procedure done!
The procedure itself was painless. The most critical part is staring at the green light for 15 seconds as it circles around your pupils…

Where to even begin, I got the SMILE procedure performed at this facility almost a couple of months ago. By far the best investment I have made in a lifetime. Investing in my vision is by far the best thing I have done all year. Going from having to wear RGB lenses to waking up being able to see everything without having the grab my pair of magnifying glasses. My vision was pretty bad about -8 in both eyes before my procedure. The waiting game was pretty difficult as I was super stoked to get the 20/20 vision.

The SMILES procedure and whole prep process was painless, fast and easy. The team at IQ Laser Vision is very friendly and efficient – no long wait times, tests are streamlined, and it's easy to make follow-up appts. Highly recommend!

Thank you IQ Laser Vision Staff!
Had SMILE LASIK done on 8/15 and it went great. The surgeon was amazing, the whole staff was amazing. Great experience at every step of the way. I've had three appointments now and every time the staff has been professional and friendly.

This review is for the SMILE procedure and my experience with the staff at IQ Laser Vision Dr. Lin , Dr Nguyen and staff took great care of me and were a pleasure to deal with they let me know what to expect and what I would be looking forward to. Lasik has been something I've wanted to do for about…

I just finished my third post check-up and I am still seeing 20/20. It took me so long to write the review cause I wanna to wait a little big longer to see the real result not the instant one.
About three to four months ago, I decided to go with SMILE.

SMILE with Dr. Erika Liu: came in for a consultation because frankly I was just sick of the glasses ordeal and dry eyes due to contacts. I never really thought about doing lasiks or any eye surgery before but my boyfriend really convinced me to at least get a consultation to see if I was even eligible.
After researching online, I decided to call this place up. It was a really easy process to get my free consultation appointment scheduled for that same day.

SMILE PROCEDURE REVIEW:
This less invasive laser eye surgery is the game-changer. Not only was I able to see relatively clear (high prescription for over 15+ years) after my surgery but I was back to my daily activities the next day! I feel that pre-surgery care and resting after surgery were imperative to quick healing time.
Months before my surgery, contact wearing for just an hour or two made my eyes dry. On top of that, a month prior I experienced my first corneal abrasion from my contacts. That tiny scratch was worse than my eye surgery! Can you tell I was ready for my procedure?!