If you wake up every morning squinting, it can make everything ahead of you seem more complicated or more challenging than it needs to be. Sound familiar?
The good news? With a simple vision correction procedure like LASIK, you can change your life in an instant. Suddenly, the things that seemed like a lot or too much will seem like the perfect way to spend your time. Keep reading to learn about 6 feats you'll love more after having LASIK in Los Angeles!
1. Hiking Runyon Canyon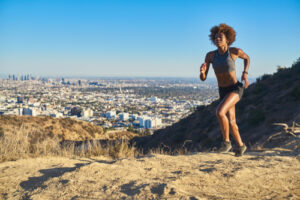 There's no denying that hiking Runyon Canyon may be the most LA thing ever, but there's a reason for that. The views at the end!
The hike lends a stunning bird's eye view of the city, which you'll see in unbelievable clarity after LASIK. Think crisper, sharper vision than you could have ever imagined.
Seeing all the details will be a breeze since most patients have 20/20 vision or better once they have LASIK. That means hiking becomes more fun because you no longer have to contend with glasses slipping down your face or contact lenses that dry out.
Instead, you can enjoy Runyon Canyon fully with some seriously fantastic vision. It doesn't get much better than that.
2. Rooftop Drinks at Perch

There's something magical about grabbing a drink at a rooftop bar, especially when you're at Perch. After all, Perch has one of the best views in the city, and its atmosphere invites long, relaxing nights whispering secrets to your best friend with a cocktail in hand, gazing at the skyline while lounging on a comfortable couch outside.
Whether it's the fairy lights or greenery adorning the rooftop, there's no denying that there's something that makes downtown appealing when you're hanging out here. But you'll love it even more once you've had LASIK because you'll no longer have to bring all your extras.
You know, your extra contact lenses, contact lens solution, and of course, a spare pair of glasses just in case. Once you've invested in your best self by getting LASIK, you don't have to think about just-in-case scenarios. Sit back and enjoy the views without limitations.
3. Late-Night Beach Bonfires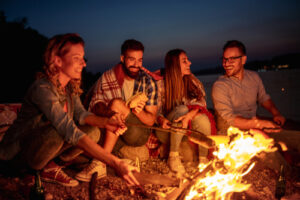 Nothing says summertime like a late-night beach bonfire. What's not to love about roasting marshmallows while listening to the waves crash behind you with the people you love the most?
But if you depend on visual aids like glasses and contact lenses, you know that a simple activity like this could cause irritation and ruin your whole night. Smoke and contact lenses don't go together.
Getting LASIK is great because it will allow you to finally enjoy these late nights to their fullest! Say so long to contact lenses that make your eyes water or glasses that get foggy because of the smoke.
With LASIK, your vision will be crisper and more precise, and with a quick recovery time, you can get back to the things you love a lot faster.
4. Embracing Online Dating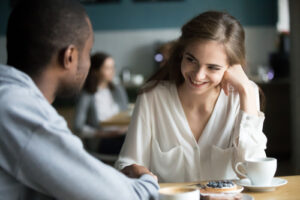 It can be nerve-wracking to put yourself out there regarding online dating. Trying to find that special someone is enough to make anyone decide they'll be single forever.
But one wonderful thing that getting LASIK can give you is a boost in self-confidence. Think about it.
If you no longer have a physical barrier to hide behind, like your glasses, you'll be able to feel more comfortable being yourself. Getting LASIK means taking your newfound self-confidence, rolling your shoulders back, and stepping into a bar or restaurant, knowing you're giving your date the best version of yourself.
Even if things don't work out, you've already taken the next step because you've improved yourself. Sure, it may be your vision, but it doesn't have to stop there.
Feeling more self-confident can make a significant difference in nearly every avenue of your life, and if you can thank LASIK for that, then it's priceless.
5. Cheer on the Dodgers

Baseball season is here, and what better time than now is there to cheer on the Dodgers at Dodger Stadium? It's hard to find a bad seat while watching the Dodgers, but here's an insider tip.
When you have LASIK, every seat will feel like the best in the house. Why? Because you'll have some of the best vision of your life.
LASIK corrects your eyesight far beyond what glasses and contact lenses were capable of, so you'll have vastly improved vision. You can also look forward to better peripheral vision, which makes it a lot easier to see the scoreboard, figure out how many runs have been scored, and know where the baseball is.
Not to mention, you'll feel like everything you see is in high-definition. When you're trying to grab that picture-perfect shot of your hot dog with the baseball field, it will feel like you've upped your photography game, but no, it's just your vision is clearer and sharper than ever before.
That translates to every facet of your life, whether watching the game, shopping, or taking a spinning class. Better vision after LASIK is life-changing in so many incredible ways!
6. Hit the Santa Monica Pier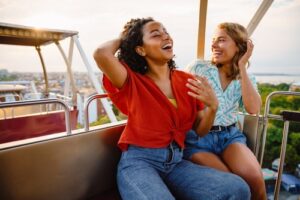 Sure, it may feel touristy, but there's no denying how much fun the Santa Monica Pier can be, especially when riding the Ferris Wheel. It could have been an inconvenience when you wore glasses or contact lenses because your glasses felt like they would blow off your face or your contacts would get too dry, making you feel like your eyes were irritated or like your contact was out of place.
But after LASIK, say goodbye to depending on your visual aids for good. You can revel in the beauty around you as you slowly see the Santa Monica Pier go by.
Isn't it time to see the world with clarity? Find out if you're a good LASIK candidate by scheduling your LASIK consultation at IQ Laser Vision at one of our convenient locations in Los Angeles, San Francisco, Houston, and the surrounding California area!
Haven't you waited long enough to experience the world with better vision?