Tired of wearing glasses that fall down your face and contacts that dry out your eyes? When it comes to thinking about having a vision correction procedure, one of the things that often stand in the way of potential patients is cost.
After all, procedures like LASIK and SMILE are elective, meaning most insurance plans won't cover them.
So how can you afford SMILE if you qualify for it? Why not think about paying for SMILE using an FSA or HSA? Keep reading to learn why and how this is possible!
What is an FSA?
Let's start at the beginning! To begin with, an FSA is a flexible spending account. This is not like a bank account that you set up for yourself.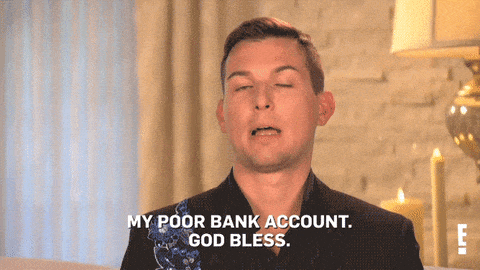 Rather, it's an account that you put money into to help pay for some out-of-pocket health expenses. You can only have an FSA if it is something that your employer offers.
The money in your FSA is not taxed, allowing you to save an amount equal to the taxes you would have paid on the money in your FSA.
There are limits to your FSA
The concept of an FSA sounds pretty great, but there are some limits you need to know about. The biggest one is that you have a limit to $2,650 per year per employer.
The other big limit you need to know about: you usually only have one plan year to use the money in your FSA.
But your employer may offer you one of two options:
1. They give you a grace period of up to 2 and a half extra months, allowing you to use any money still in your FSA
2. You can carry over up to $500 per year that you can use during the following year
Even if your employer offers an FSA, they are under no obligation to provide either of those options to you. Once the year is over or the grace period is up, you will lose any money that's still in your FSA.
If you want to have a procedure like SMILE, you need to plan accordingly so you don't lose your money before having SMILE!
What is an HSA?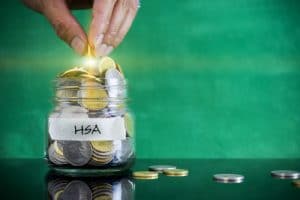 An HSA is also known as a health savings account. HSAs are similar to FSAs but they are not the same. An HSA is a savings account that allows you to set aside money before it's taxed for medical expenses that qualify.
To use an HSA, you must have a High Deductible Health Plan (HDHP). This kind of health plan will only cover preventive services before meeting your deductible. The minimum deductible for 2020 is $1,400 for an individual and $2,800 for a family.
How is an HSA different from an FSA?
Although there are definitely some similarities between FSAs and HSAs, they are anything but the same! For one thing, with an HSA, you can contribute a far larger amount.
For the year 2020, you can contribute up to $3,550 for an individual only. For a family, you can contribute up to $7,100 to cover your entire family.
The biggest difference between an FSA and an HSA may be that the funds in your HSA can roll over year to year. Even if you don't spend everything in your HSA, you won't lose it!
Your HSA may also earn interest on it, which isn't taxable. Unlike an FSA, you also can sign up for an HSA without needing an employer to offer it.
Using an FSA to pay for SMILE
Now that you have a better understanding of the ins and outs of FSAs and HSAs, we can discuss using these to pay for SMILE. Yes, you can use an FSA or HSA to pay for SMILE.
SMILE is an approved out-of-pocket expense for these accounts. With an FSA, you can use up to $2,650 in one year to pay for SMILE. Depending on your employer, you may also be able to roll over up to $500 into the next year.
It's important to note that this is probably not enough to cover the full SMILE cost. You may want to look into other ways to cover the rest of the cost, like financing.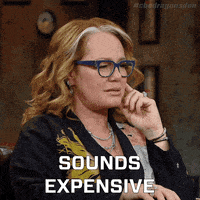 IQ Laser Vision offers our patient's financing options to make it easier to pay for laser vision correction procedures! There's no reason to let something like cost stand in your way of a lifetime of clear vision!
Many patients find that a monthly payment plan is the easiest way to pay for SMILE without breaking the bank.
Using an HSA to pay for SMILE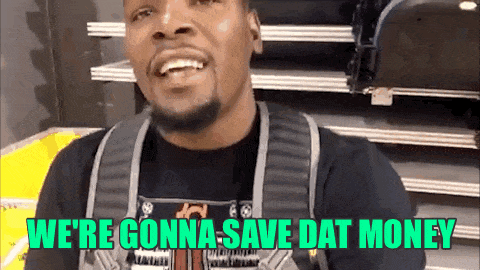 With an HSA, you can save quite a bit more than with an FSA. You can use $3,550 for individual coverage this year or up to $7,100 if you're also covering your family.
Your HSA could help you pay for most of the cost of SMILE, but you will likely have to foot the rest of the bill. Keep in mind that you will likely use your HSA throughout the year for other health care expenses.
It's up to you if you choose to only use your HSA to pay for your SMILE procedure.
Find out if you're a SMILE candidate first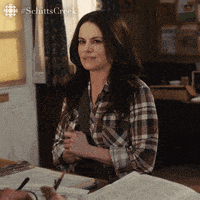 Whether you're using an HSA or an FSA to pay for SMILE, the first thing you should do is pretty simple! You need to find out if you're a good candidate for SMILE.
Here are some of the factors taken into consideration for SMILE candidacy:
You need to be at least 18 years old
Your prescription hasn't changed in at least a year or more before you have SMILE
You have healthy corneas
Your eyes are healthy
If you have astigmatism, you can have up to 3 diopters
You're nearsighted between -1 and -10
You have realistic expectations about what SMILE can do for you
These are only some of the factors for SMILE candidacy! To find out if you're a good SMILE candidate, why not schedule a consultation at IQ Laser Vision ?
If you are a good candidate for SMILE, now you can start thinking about how you'll pay for the procedure! Using an FSA or an HSA is a great idea, especially if you have any funds in an FSA that are about to expire.
Ready to find out if SMILE could be right for you? Schedule a SMILE consultation at the #1 SMILE Laser Vision Center in the USA, IQ Laser Vision in Los Angeles, CA!
Having a procedure like SMILE is the best investment you can make in yourself, so why not do it now?