The famous often set the course for culture. From fashion tips to parenting advice and politics, we often look to them for cues. We're excited about one of the latest trends we're seeing in communities of the rich and famous–vision correction (for the win!). That's because it's a trend that actually makes a difference for today and for your future.
It's no wonder vision correction is trending among celebrities. From doing camera work, reading or writing scripts, playing contact sports, and, of course, having to look their best for the camera and any random photo opp, celebrities need their lives to work for them 24/7.
What we love about working with celebrities is that it reminds us that they aren't so different from the rest of us. They struggle with poor vision, losing or breaking their glasses, the frustration of trying to live their best life in the most hassle-free way. And that makes them real and down to earth, just like the rest of us (But yes, we still get a little star-struck when they walk through our doors!)
Here are just a few of our famous patients (though to us, they're like family) who have achieved better vision and better lives through LASIK or SMILE vision correction procedures.
Camila Mendes, known for her role as Veronica Lodge on the CW's Riverdale, had her Zeiss ReLEx SMILE surgery performed by our very own LASIK pioneer, Dr. Robert T. Lin himself. And she's never been happier.
Said Camila of her experience, "I've had terrible vision since I was a little kid. Been wearing contacts since age 12. Can't even express to you all how life-changing this procedure was. Sometimes my contacts would get really dry during filming and it was so irritating to the point where it would affect my performance on camera. I need to give a special shout-out to the staff at @iqlaservision_lasik_specialist for making this experience so painless and comfortable. If you're considering getting your vision corrected: I HIGHLY recommend this facility. They will take such good care of you and are extremely reliable."
Model/actor Charles Melton is best known for his role as Reggie Mantle in Riverdale and Daniel Bae in The Sun is Also A Star. After his laser vision correction surgery, we think he's never shined brighter as he prepares for the release of his new movie Bad Boys for Life in January. And based on his charming glasses-free smile, we know he'd agree.
In fact, Charles shared his experience, saying, "I was seeing 20/15 after my SMILE procedure. I just want to thank everyone at IQ Laser Vision and my surgeon Dr. Erica Liu! I said goodbye to contacts and glasses today and couldn't be happier!"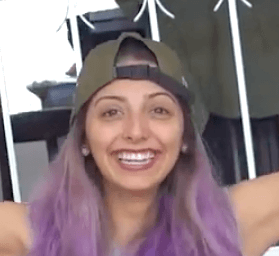 Tiffany Del Real, actress, producer and video blogger (from JustKiddingFilms and of the Youtube channel Tiff and Case), is thrilled with her laser vision correction eye surgery results. She even documented the journey for her followers, sharing the experience and her stellar results.
Said Tiff, "It's so weird, everything is so crisp!" In typical Tiff fashion, she solidified her experience by singing, "I can see clearly now / I got LASIK done!"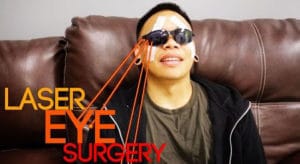 Musician AJ Rafael documented his journey, giving viewers a front-seat ride into the experience of achieving clear vision and ridding himself of glasses and contacts. "Dr. Lin kept me really comfortable… I feel really good… It's still so weird that I get to see clearly without glasses or contacts, but I have these guys to thank!"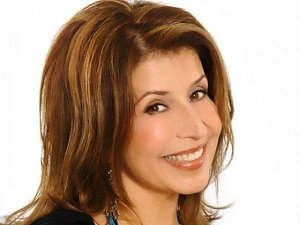 If you love smooth jazz, you'd probably recognize the Talaya Trigueros–the voice of the midday WAVE. Talaya came to us with a major problem: she was sick of juggling two pairs of glasses for near or far vision. She was sick of not being able to read the brand or color on her lipstick labels. Basically, she was sick of not being able to see clearly.
Since having her vision correction procedure, Talaya said, "Since having my vision restored, life is less complicated. I no longer have to deal with two different sets of glasses and constantly switching between them… IQ Laser Vision is definitely the best choice in laser vision correction!"
The Beauty Queens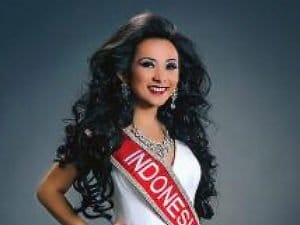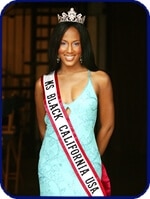 When you're a beauty queen whose life is shot into the public eye (like Irena Liza and Isis McKenzie), you don't have time for fussing with glasses, contacts or blurry vision. After her corrective procedure, the 2016 Mrs. Indonesia Asia USA gave Dr. Lin a 5-star rating (as did Isis McKenzie, Miss Black California) based on her firsthand experience, saying "I trust Dr. Lin's excellent reputation as a caring surgeon who wants the best for his patients." '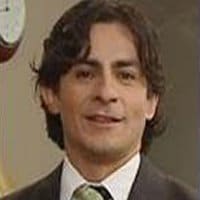 Even if Jose Suarez didn't believe in miracles before, he left the IQ Laser Vision clinics believing so hard. Following his "professional care from Dr. Lin and his staff… the results are perfect!" He profusely thanked the IQL team for giving him "the miracle of sight."
Sheila Tejada, Actress, singer, dancer, model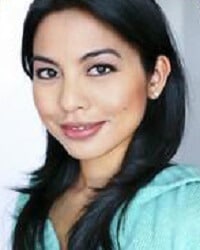 Glasses and contacts can be a real hassle. For actress Sheila Tejada, the struggle was real. She had been going between contacts and glasses for 15 years and was sick of it. Like many people, Sheila admitted that she "had many worries going into LASIK, but Dr. Lin's expertise and good reputation" were reassuring.
After being filled in on the procedure and after-care, she said "I knew exactly what to expect… I was in good hands." After LASIK, she said "[this] was one of the best decisions of my life. I can enjoy life more fully without the worry of contacts or glasses… I am so glad I took this journey with IQ Laser Vision ."
Want to live like the stars? Contact our famously friendly staff to learn about what you can expect for your own vision. Email us at appointment@iqlaservision.com or give us a call at (888) 539-2211. (And yes, if you bring it up, we'll gladly nerd-out with you on our favorite Riverdale episodes!).