We all dream of having perfect eyesight, yet for many of us, the thought of laser eye surgery or laser vision correction can be worrisome. After all, it's not always easy to endure the thought of someone performing a procedure on your eyes.
Many people consider LASIK and similar eye procedures, but they put their treatment off because they're concerned about a few simple things. Fortunately, we've tracked down some of the most common fears about laser eyes surgery, so we can help you to come to terms with your anxiety and make the right choice about your future.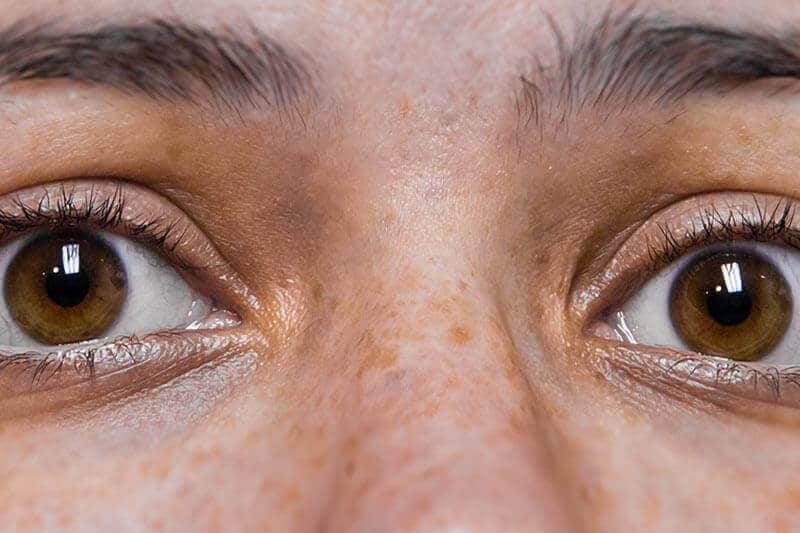 1.  Laser Eye Surgery: Choosing a Surgeon That You Can Trust
One of the biggest fears that LASIK or Zeiss ReLEx SMILE patients have, is that they won't be able to provide someone that they can trust to perform the procedure. Finding the right provider for your vision care is crucial, because the right surgeon is the only way that you're going to feel comfortable and safe during the procedure itself. Look for a professional who offers comprehensive eye care and is ready to answer any questions you might have about your upcoming procedure.
Most groups that offer laser eye treatment will offer complimentary consultations as part of the treatment process. During this consultation, make sure that the provider you choose conducts a thorough examination into the health of your eyes and the prescription you use. Your eye doctor should be able to talk to you about your needs in depth after the initial examination, and they may even be able to provide you with success stories about their previous patients to put your mind at ease.
2.  Laser Eye Surgery: Getting the Right Results
It's important to be realistic when it comes to getting laser eyes surgery. Results from LASIK, PRK, and Zeiss ReLEx SMILE can vary, but most people find themselves walking away with vision that is far improved from what they're used to. Most importantly, not everyone is a viable candidate for LASIK or a laser vision correction procedure so getting a free consultation is the first step in the eye surgery process. When you're going through your initial consultation and examination, your doctor will be able to tell you whether you're right for the treatment based on questions about your age, overall health, and of course, the health of your eyes.
If LASIK treatment isn't a good option for you, your treatment provider may be able to give you an insight into alternative options that may work better, such as PRK or Zeiss ReLEx SMILE. At this point, your surgeon will also give you details into the kind of results you might be able to expect.
3. Side Effects and Complications
Any surgery, no matter how safe, may have specific complications and risks that you may need to be aware of before you agree to undergo treatment. The good news is that the risk of any severe side effects are very small with laser eye surgery. What's more, by choosing the right eye surgeon, you can take your risk of problems down even further.
Though most people won't experience any side effects at all, those that do often find that the problems are very mild. For instance, night glare and halos around your vision may be possible problems. However, advanced technology in eye corrections is starting to eliminate these unwanted outcomes. Dry eyes are another more common problem, but this issue will often resolve itself within a couple of weeks, and your doctor will be able to provide you with eye drops in the meantime.
Importantly, if you experience dry eye syndrome before LASIK, it's crucial to let your doctor know, as this could mean that you're a better candidate for PRK or Zeiss ReLEx SMILE than LASIK. The thing to remember here is that the laser eyes surgeries available on the market have been deemed safe and very unlikely to have dangerous side effects.
4. Long Recovery Times
No-one enjoys sitting around, waiting to recover from surgery. Some patients worry that their recovery from a laser eye procedure will take too long, and they'll be off work for an extended period of time or have to suffer from blurry vision for weeks. Fortunately, long recover times aren't common with laser eyes surgery, although recovery from PRK can take a little longer than LASIK.
Overall, the complete healing time after a procedure like LASIK can be up to about 6 months, but you should begin to notice some serious improvements within your vision after a few weeks. Additionally, you'll often be able to return to your normal activities within a few days, provided that you avoid high-impact exercise that could risk your vision.
Most people jump straight back into their daily routines after laser eye surgery, and your doctor will be able to tell you more about the kind of recovery you can expect. If you're willing to follow the instructions that your surgeon provides and avoid anything that might harm your eyes, then you should be back on your feet in no time.
5. Worries About Cost
Sometimes, the fears associated with laser eyes surgery have nothing to do with side effects or problems during the procedure, and everything to do with your budget. After all, it can be hard to know at first how much LASIK surgery will cost. There are various things that can affect the price of your procedure, including your insurance benefits, and your location. However, it's worth noting that many clinics are now starting to provide LASIK with affordability in mind.
Laser eye surgery doesn't have to be as expensive as you think, and most locations will also offer payment plans that allow you to spread the cost of your surgery out over time, so you don't have to worry so much about a big initial payment. The best thing you can do is explore the options available in your local area and speak to your doctor about your budgetary requirements to see what they can do to help. You'd be surprised how many interest-free payment plan options are out there today.