There are a few things to consider when contemplating having a vision correction procedure like LASIK or SMILE. One of these is who will perform your procedure.
You don't want just anyone to perform a vision correction procedure! But what you should you look for when choosing a refractive surgeon? Keep reading to learn more!
Are They Board Certified?
First and foremost, when choosing a refractive surgeon, you must select one board-certified by the American Board of Ophthalmology. Being board certified means that your surgeon completed additional training in vision correction procedures, techniques, and appropriate technologies.
Refractive surgeons are ophthalmologists specializing in refractive procedures to improve your vision and help patients achieve visual freedom by reducing their dependence on glasses and contacts. At IQ Laser Vision, you'll find that our surgeons are personally dedicated to helping patients see the world with new eyes.
IQ Laser Vision's founder, Dr. Robert T. Lin, has performed over 60,000 refractive procedures in the last twenty years. He is one of the most experienced eye surgeons in California and only one of the many board-certified surgeons you'll find at our practice.
There are No Obvious Red Flags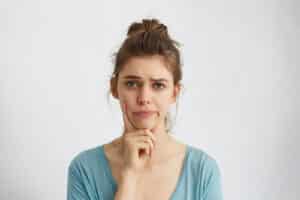 Before undergoing any procedure, there must be no obvious red flags. The same is true before you have SMILE or LASIK.
What counts as a red flag? These may vary for different patients, but keep an eye out for the following during your consultation:
Pre and post-operative care is not included in the cost of the procedure
The cost of the procedure seems too good to be true
The refractive surgeon will perform a vision correction procedure on almost anyone and has a very low rate of patients who do not qualify
Your surgeon promises you perfect vision
You feel pressured to make a decision quickly
The person performing your vision correction procedure is not a board-certified ophthalmologist
Your surgeon can't answer all your questions or doesn't want to
If you notice these red flags during a consultation, these may be a sign that you need to keep searching for a refractive surgeon. Choosing the right surgeon will ensure you feel confident before correcting your vision. If something doesn't feel right, listen to your gut.
Your Surgeon Makes You Feel Comfortable
It's never a good sign if you feel uncomfortable around your surgeon. Before choosing your refractive surgeon, make sure you feel comfortable around them.
The only way to achieve optimal results is to ensure you have a relationship built on trust and mutual respect. If you can't trust your refractive surgeon, it's okay to keep searching until you find someone you're more comfortable with.
They Have Experience and Have Performed Thousands of Procedures
There's something to be said about choosing a refractive surgeon with extensive experience. After all, these are your eyes, and you want to make sure you select a surgeon familiar with performing LASIK or SMILE.
It's perfectly acceptable to ask your surgeon how many procedures they've performed during your consultation. If they've only completed the procedure you're interested in a few times, you may want to find a refractive surgeon with more experience.
Choose a Practice that Invests in the Most State-of-the-Art Technology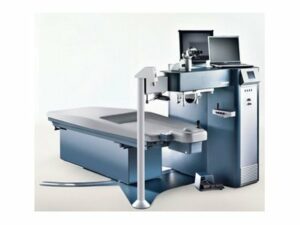 The technology an eyecare practice uses matters during a laser vision correction procedure. Here at IQ Laser Vision, you'll find that we only invest in the most state-of-the-art technology available.
Dr. Lin is a pioneer of Micro-LASIK, which creates an ultra-thin flap during LASIK to improve patient outcomes. Micro-LASIK utilizes corneal topography to create individual maps of each patient's cornea.
Each laser vision correction procedure is unique and customized to the patient. Our team chooses from our suite of lasers to provide the best results for that patient. No two patients are the same, which should be true of each patient's vision correction procedure.
They Don't Overpromise On What They Can Deliver
Even with the best and most modern technology available, we'll never overpromise on what we can deliver. "Perfect" vision is not possible.
There is no guarantee with the results of LASIK, SMILE, or other vision correction procedures. If an eye care practice promises or guarantees you'll achieve a specific range of vision, you should question their motives.
Most LASIK and SMILE patients end up with 20/20 vision or better, but it is never a guarantee. You should also know that these vision correction procedures have limitations.
If your prescription is beyond the levels of treatment, an excellent refractive surgeon will tell you and recommend an alternative procedure. Performing vision correction procedures is never about meeting a quota at IQ Laser Vision.
If you are not a good candidate, our team will recommend the next best thing to help you safely achieve your vision correction goals.
They Have Good Reviews and Word of Mouth Recommendations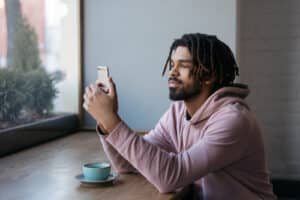 Online reviews are one piece of the puzzle when choosing a refractive surgeon. You shouldn't take every review at face value, but seeing how other patients feel about a potential surgeon can help you better understand what to expect.
Online reviews and other factors can help you make a more informed choice. You can also ask friends and family members who have seen the surgeon you are considering what their thoughts are about them. A well-rounded opinion from people you trust can be helpful if you're unsure and need extra information.
They are Open and Willing to Answer All Questions You Have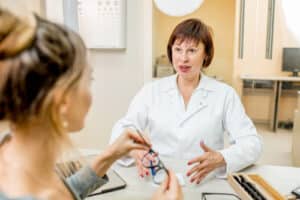 It's natural to have questions when you go in for a vision correction procedure. You should feel free to ask these to start a dialogue with your refractive surgeon.
But if it seems like your surgeon doesn't want to answer your questions, you may want to reconsider. An open line of communication is vital and can significantly assuage any nervousness or anxiety you're experiencing. If you feel more like a number than a patient getting your surgeon's attention, it may be time to return to the drawing board.
Here at IQ Laser Vision, you'll find that patients are always our first priority. If you're searching for a refractive surgeon, schedule a consultation with us at one of our convenient locations in Los Angeles, San Francisco, Houston, and the surrounding California area!