There's nothing like the feeling of waking up with crisp, clear vision! But if you wear glasses or contact lenses, more goes into seeing the world around you.
Want to make things easier for yourself? The first step is to find out if you're a good candidate for LASIK! If you live in San Francisco, it's just one way you can take your summertime activities to the next level. Keep reading to find out how LASIK puts summertime sadness to rest in San Francisco!
LASIK Will Change Your Life For the Better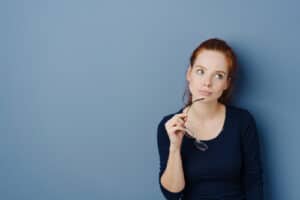 Do you dream about visual freedom? Getting LASIK can help you achieve this dream.
But how does LASIK work, and why is it so popular? LASIK is a vision correction procedure that works by reshaping the cornea to correct refractive errors.
These include nearsightedness, farsightedness, and astigmatism. The procedure improves your vision by reshaping the cornea and means you can stop depending on visual aids.
Most patients end up with 20/20 vision or better, and at IQ Laser Vision, we have a patient satisfaction rate of over 99%! That means you'll have better vision than when you wore glasses or contact lenses if you qualify for LASIK.
Part of the success behind LASIK comes from the fact that only LASIK candidates can undergo the procedure. With these parameters in place, LASIK is a low-risk, life-changing vision correction procedure, changing millions of lives every year!
How LASIK Puts Summertime Sadness to Rest in San Francisco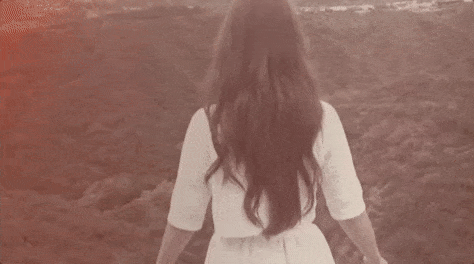 If you live in San Francisco, you already know this is an incredible city. From fine dining to amazing places around every turn, it's about to get even better after LASIK. Here's how:
Take a Night Tour of Alcatraz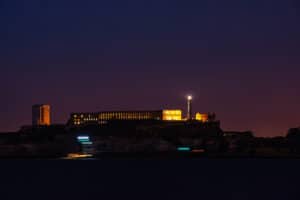 Sure, taking a tour of Alcatraz could be considered a tourist activity, but have you done it at night? Whether you believe in ghosts or not, there's something a little creepy about touring this prison in the dead of night.
Take comfort in knowing your newly improved eyesight will keep you safe. Not only will you likely achieve 20/20 vision or better after LASIK, but you'll have better contrast and depth perception.
Although this typically is most helpful if you're an athlete, when you're touring a prison at night like Alcatraz, being able to see even the tiniest details can come in handy!
Visit the Home of the Irish Coffee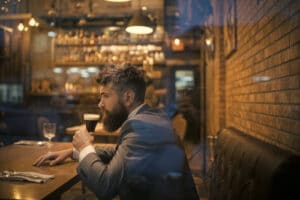 Although it seems like Irish Coffee was invented in Ireland, it was created here in San Francisco at the Buena Vista. There's nothing like taking a few minutes to appreciate a quality cocktail and unwind.
If you wore glasses in the past, you'll quickly notice how much easier it is to enjoy an Irish Coffee when you don't have to worry about foggy lenses. Even with contacts, you ran the risk of your eyes getting too dry or irritated, cutting your moment short.
After LASIK, there are no more visual aids to think about. You can relax and live in the moment for once. If you like people-watching, a San Francisco bar will always be the place to do it.
Check out the Exploratorium
Want to escape for a few hours? There's no better place than the Exploratorium.
These interactive exhibits aren't for looking at but for playing with! Get outside your head and experience things differently at this one-of-a-kind place.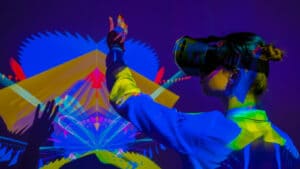 Balance balls in mid-air, stop time, explode your mind, dance with your shadow, tap into your inner child, mix colors, and break light apart here. Once you've had LASIK, you can do it all with crisp, pristine vision.
You won't have to think about if your glasses are falling down your nose or if you have a smudge on your lenses. Instead, you can experience these crazy cool exhibits with no boundaries to hold you back.
Take a Day Trip to Angel Island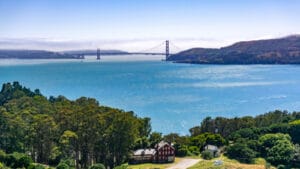 Want 360-degree views of the Bay Area? Angel Island is only a short ferry ride from Tiburon. Once you're here, take in the views of the San Francisco skyline, the Golden Gate Bridge, San Francisco, and the bay.
Open air trams make it easy to enjoy your day to the fullest while you watch stunning vistas go past. Don't worry about planning your trip around LASIK because most patients recover quickly.
Within a day or two, you can get back to doing what you love, like exploring the best that Angel Island offers! The greatest part? You can do it all with gorgeous, unimpeded vision that only continues to improve in the weeks after having LASIK!
Transport Yourself to the Shakespeare Garden
Want to be more spontaneous this summer? After you have LASIK, you can be!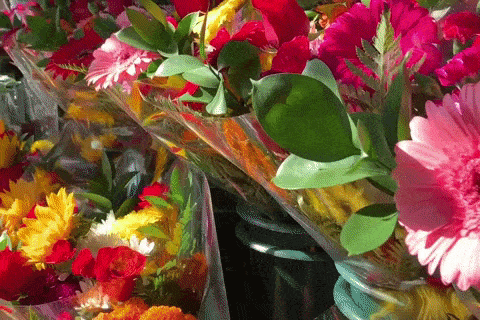 Why not check out the Shakespeare Garden in Golden Gate Park? The beautiful garden receives its name because it's filled with plants and flowers mentioned in the works of William Shakespeare.
With more than 200 flowers and plants, your senses, including your eyes, will feel like they are coming alive for the first time. Colors will look more vibrant, allowing you to appreciate this beautiful space for what it is. Bring your favorite Shakespeare play to immerse yourself in the garden for an afternoon.
Discover the View at the Top of the 16th Avenue Tiled Steps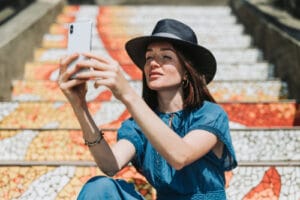 There are plenty of beautiful places in San Francisco, but have you seen the sea to stars mosaic on Moraga Street? The mosaic is part of the 16th Avenue Tiled Steps.
Local artists and members of the neighborhood helped to create these steps to beautify a local residential area. One hundred sixty-three mosaic steps show a shimmering path from sea to sky. At the top of the steps, you'll find a stunning view from Grandview Park, allowing you to look over all of San Francisco.
Seeing such incredible things is impressive after LASIK when your eyesight is better than ever before. You'll see clearer, further, and with an amount of detail that will astound you. It's just a tiny taste of how LASIK will change how you see the world around you!
Want to say goodbye to summertime sadness and live your best life? It's time to find out if you're a good LASIK candidate at IQ Laser Vision! With locations in San Francisco, Los Angeles, Houston, and the surrounding California area, it's never been easier to schedule a LASIK consultation!