One of the questions we get asked by a lot of our SMILE patients and others considering LASIK or other refractive surgeries is this: Why don't other LASIK centers offer SMILE? And why do they tell me that LASIK is safer, or only tell me negative things about SMILE?
First, let's understand a bit more about what the SMILE procedure, and who it's for.
The SMILE Story
SMILE first hit the stage more than a decade ago. Since then, it's been performed in more than 65 countries by more than 1,300 surgeons. And that number is on the rise as more surgeons discover the power of SMILE to change their vision. Today, millions of people are seeing the great effects of SMILE in their own lives, and we're proud to be a part of that!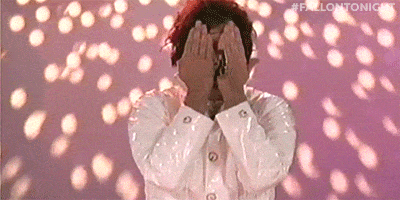 We bet by now you're wondering what SMILE is.
SMILE, also known as Small Incision Lenticule Extraction, is the most advanced form of laser vision correction. Like LASIK, it is a fast, minimally invasive vision correction surgery. But while both procedures aim for the same ends–your best vision–they approach it using different techniques. LASIK has been the treatment standard for more than two decades (and still continues to be). However, SMILE offers a more advanced, gentler treatment option, which is particularly great if you have certain eye conditions that make LASIK not be the best option for you.
In SMILE, the laser portion itself takes less than a minute as the surgeon creates a tiny, keyhole incision in your eye(s) so he can adjust and reshape the cornea, which is where vision problems occur. LASIK, on the other hand, uses two lasers–one to make a flap in the cornea and the other to reshape the cornea. But for both, since the surgeon only works on the outer portion of the eye, there's no chance of blindness from the procedure. However, having a flap in the eye requires a bit more recovery time than does the keyhole incision of SMILE.
The tiny incision made under the SMILE technique makes it a recommended procedure for individuals suffering from Dry Eyes, as it reduces the risk of post-surgery dryness. The recovery is very fast, and you can be back to most of your regular activities the very next day. It's also been FDA-approved for treatment of nearsightedness and astigmatism.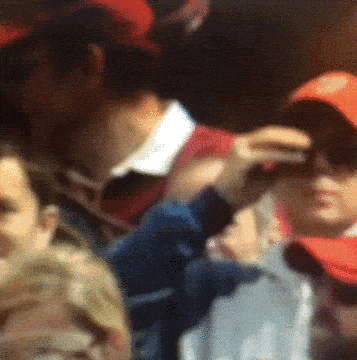 But even with all this goodness, so few laser vision centers in the U.S. are offering SMILE. Even worse, they're giving it a bit of a bad rap. The fact is, there are some legitimate reasons why so many clinics avoid the SMILE procedure.
Are you ready to know the truth?
There's a financial startup cost that can be prohibitive for many smaller practices.
While the SMILE equipment and training poses a huge financial investment for any practice, it often makes it more difficult for smaller practices to break into the space. The equipment is completely different than the machinery used for other refractive vision correction procedures. And because the SMILE procedure requires additional training, the financial investment doesn't always make sense for practices that have to focus on immediate results. So rather than foot the cost of equipment and training, many clinics simply offer LASIK (which continues to be held as the standard for laser correction) and PRK instead of venturing forward and providing expanded vision care to the greatest number of people.
At The Forefront Of Technology
IQ Laser Vision is committed to staying on top of the latest, proven technology and methods. Dr. Lin has always been on the forefront of LASIK technology, pioneering and patenting the MicroLASIK technique decades ago.
When the FDA approved SMILE for use in the US, Dr. Lin got in touch with one of the top SMILE surgeons in the world to set up some one-on-one training sessions. While training overseas in Taiwan under the seasoned surgeon, Dr. Lin perfected his technique and brought his new skills back to IQ Laser Vision . Since then, we've completed hundreds of successful SMILE procedures at our clinics–something that few other clinics have had the opportunity (or desire) to do.
Along with Dr. Lin, both Dr. Liu in our SoCal office, and Dr. Phan in our NorCal office are highly seasoned SMILE practitioners, and they're leading the charge in ensuring that we can provide the best vision and refractive surgery care to the most people.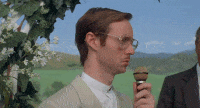 At IQ Laser Vision , we've learned from the best, and now we've become the best. We are rightly considered the #1 SMILE clinic in the U.S., and regularly see patients from all over the world (and by the way, if you're flying in from outside of the immediate area, we've got a great program for our out-of-town guests). You can learn more about our patients' experiences here.
The Future Of SMILE In The U.S.
Dr. Lin, in his quest to help more people see their best, is excited to take on a new role as a SMILE trainer. In this role, he will assist other LASIK practices with preparing their surgeons to venture into the advanced, exciting SMILE space. By making the procedure more readily available to patients, and helping surgeons train through any learning curves, Dr. Lin will be helping make better vision a reality for more people around the U.S. and the world.
Is SMILE Right For You?
Want to check out the results you can get for yourself? Schedule your free consultation to talk LASIK and SMILE and determine which is right for you. You'll get to try on some fun lenses (that make for a great IG selfie, BTW) that will help you actually see what your vision could be like as soon as the next day after your procedure!
Get in touch with our world-class staff by emailing appointment@iqlaservision.com to schedule an appointment, or give us a call at 888-539-2211. We're excited to help you make your vision dreams a reality, and to help you see 20/20 in 2020!