Do you dream of a vision correction procedure that's life-changing in every way? Enter the EVO ICL for patients with nearsightedness and astigmatism.
If you're tired of limitations, it's time for something better. Keep reading to discover why you'll love vision correction with EVO ICL USA!
What is the EVO ICL?
The EVO ICL is a vision correction procedure for patients with up to -16 diopters of nearsightedness and up to 4.0 diopters of astigmatism. Rather than removing tissue in the cornea to correct these refractive errors or removing the natural lens, the EVO ICL is an additive lens.
That means it's placed just beneath the surface of the eye to supplement your natural lens.
Benefits of the EVO ICL include:
Excellent vision day and night
Quick painless procedure with fast visual recovery
Permanent yet removable by a doctor
UV protection
Does not induce dry eye syndrome
Made of collamer, a biocompatible material that works in harmony with the natural eye
Can I Be a Good Candidate for the EVO ICL if I Don't Qualify for LASIK?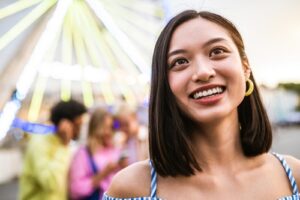 Although LASIK is a popular procedure, it's not the only way to correct your vision! Even if you've found out you don't qualify for LASIK, you might be surprised that you're a good candidate for the EVO ICL instead!
That's right, some of the most common reasons that most people are not LASIK candidates include having thinner corneas, dry eyes, contact lens intolerance, or being a contact sport athlete. So, if you've heard that you don't qualify for LASIK for these reasons, there's a good chance that you could be a good fit for the EVO ICL.
Who is a Good Candidate for the EVO ICL?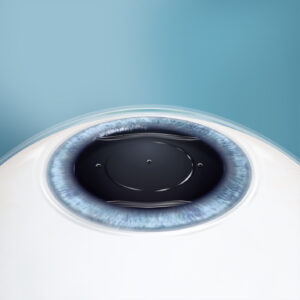 So, who is a good candidate for this revolutionary vision correction procedure? You could qualify as a candidate for the EVO ICL if the following applies:
You're between the ages of 21 and 45
You have healthy eyes
Your prescription is stable and hasn't changed in at least a year or more
You want the peace of mind that comes with choosing a reversible vision correction procedure
You're in good health and can recover after a vision correction procedure
Have been told you're not a candidate for LASIK or PRK
Think this sounds like you? Learn if the EVO ICL is a good fit for you by requesting your free consultation at IQ Laser Vision in Los Angeles!
How is the EVO ICL Different from LASIK?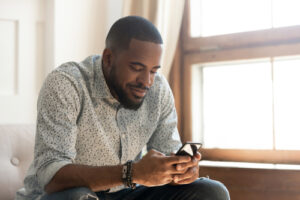 If you're looking at vision correction procedures, similarities will inevitably arise between LASIK and EVO ICL. What makes the EVO ICL different from LASIK?
There are a few things that set these procedures apart! For one thing, the EVO ICL is an additive lens, meaning it helps supplement your vision, working with the natural lens to improve your vision. LASIK is different because it involves removing tissue from the cornea to correct refractive errors.
If you don't love the idea of a procedure removing tissue from your eye to help you see more clearly, the EVO ICL is a fantastic way of achieving your vision correction goals without doing so permanently. Rather than removing tissue or requiring anything be taken out of your eye, the EVO ICL is the only vision correction procedure you can remove.
Many patients find that having this peace of mind is well worth it and a noteworthy part of choosing the EVO ICL.
Here's What Life is Like with the EVO ICL
Wondering what life could be like if you choose the EVO ICL? Get ready to see the world as you've never seen it before!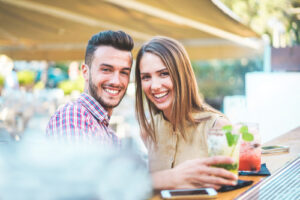 Have Crisp Vision All the Time
With the EVO ICL, you can always look forward to crisp vision. Whether paddling around the Bay, enjoying a movie under the stars, or simply having a cocktail with your friends, your vision will never be less than extraordinary.
Never Worry About How You'll See
With visual aids, you may have concerns about how you'll see. If you're packing for a trip, it may involve bringing extra glasses, a spare pair or two of contacts, and stocking up on contact lens solution before getting on the plane. But after getting the EVO ICL, you can go anywhere without these concerns.
Wake up and go because your vision comes with you, no matter what you're doing!
Say Goodbye to the Expenses of Visual Aids
Relying on visual aids may help you see, but it's your bank account that takes the hit. Your new frames could cost several hundred dollars every time you need new glasses.
If you wear prescription sunglasses, that's another expense that might be unexpected. What if you could say goodbye to the costs of visual aids?
Did you know that, on average, you spend $500 yearly on glasses, contact lenses, and the many accessories accompanying your visual aids? Take some of your hard-earned funds back by choosing the EVO ICL.
With EVO ICL, you're investing in yourself and ensuring you can enjoy superb vision for many more years to come.
Choose Peace of Mind Because the EVO ICL is Reversible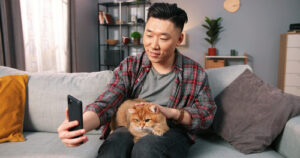 Is there anything better than peace of mind? Maybe if you're talking about visual improvement!
See, with the EVO ICL, you can choose peace of mind and vision correction because this is the only reversible vision correction procedure. No other procedure, including LASIK, and SMILE, can say that.
Choose peace of mind by knowing that EVO ICL is in your eye, helping you see better than you ever thought possible. If you change your mind, you can have the ICL removed from your eye during a simple in-office visit at IQ Laser Vision.
But here's a secret: 99.4% of patients surveyed would have the procedure again! Most people that get the EVO ICL love it so much they don't want to remove it. Chances are, you'll feel the same way, too!
Become Your Best Self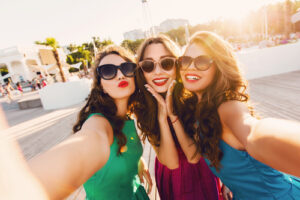 Ultimately, when you choose the EVO ICL, you're allowing yourself to become your best self. It's a lot easier to be the person you want when you feel like no boundaries in life are holding you back.
Yes, even something as simple as correcting your vision can change your life and make you feel like you can see with new clarity.
Ready to begin your journey to achieving better vision? It all starts by scheduling your consultation at IQ Laser Vision!
With ideal and easy-to-reach locations in Los Angeles, San Francisco, Houston, and the surrounding California area, it's never been easier to make your vision correction dreams a reality!
It's time to take the next step and see the world with absolute precision as you've always imagined it!