Do you wake up every morning fumbling around for your glasses? Do you spend precious moments trying to put in your contact lenses? You may have thought about correcting your vision in the past but are unsure which procedure is right for you.
But one procedure that millions of patients are changing their lives with is revolutionary: the EVO ICL (implantable collamer lens). Keep reading to learn more about the EVO ICL and how you can improve your vision and change your life with it!
What is the EVO ICL?
The EVO ICL is a groundbreaking additive lens for patients with nearsightedness and nearsightedness with astigmatism. You don't have to worry about changing the shape of your cornea or removing its tissue. In fact, the EVO ICL is removable, leaving your eye in harmony allowing for any future technology if needed.
During a quick procedure, you'll have the EVO ICL implanted in your eye to help eliminate nearsightedness and astigmatism. EVO ICL corrects vision by its placement in front of the natural lens and just behind the iris.
The EVO ICL is excellent for moderate to severe nearsightedness since it corrects up to -16 diopters of nearsightedness and up to 4.0 diopters of astigmatism. Patients with dry eyes or worried about dry eyes as a side effect of other procedures are in luck because the EVO ICL is placed inside the eye preventing dry eyes from ever occurring.
The lens material Collamer is derived from collagen, an abundant protein your body naturally produces. Collamer works in harmony with the eye's natural chemistry.
What Makes this Such a Groundbreaking Form of Vision Correction?
So, what about the EVO ICL makes it such a premium form of vision correction? There are a few things that set the EVO ICL apart from other procedures, like:
It's the Only Reversible Vision Correction Procedure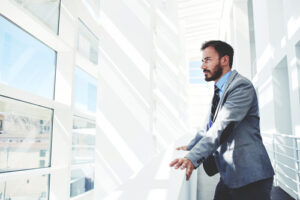 If you're considering a vision correction procedure, you may feel slightly anxious because of the permanence that it represents. But the EVO ICL doesn't have to be permanent because it's removable.
If, for some reason, you change your mind and want it taken out, no problem. You'll return to your eye doctor at IQ Laser Vision to have the EVO ICL easily removed.
It Corrects Moderate to Severe Nearsightedness
Have you been told you don't qualify for LASIK because your prescription falls outside its treatment limits? Even if you've been told you aren't a good candidate for other vision correction procedures, something like the EVO ICL may be perfect for you!
The EVO ICL is Virtually Invisible to Others
After having the EVO ICL implanted in your eye, it's virtually invisible to everyone around you. Nobody needs to know it's in your eye unless you tell them!
You also won't be able to feel it after it's implanted in your eye. Instead, it will help you see clearly without needing to depend on visual aids.
How the EVO ICL Improves Your Life
Wondering what your life could look like if you choose the EVO ICL? Here are a few of the many ways the EVO ICL can improve your life!
Workout with Ease, Indoors or Outdoors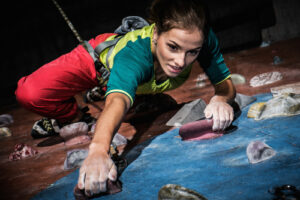 If you love working out, you may not love the frustrations that come with visual aids. Glasses bounce around while running or slide down your nose due to sweat.
Whether you're hiking or climbing the elliptical at the gym, the last thing you want to worry about is how you'll see. After the EVO ICL, you can look forward to working out with ease, whether you're indoors or outside.
Say goodbye to contact lenses that dry out during your spin class or glasses that get broken or scratched while rowing. Instead, you'll have clearer vision, better depth perception, and increased focus to get into the zone.
Cook Dinner without Foggy Glasses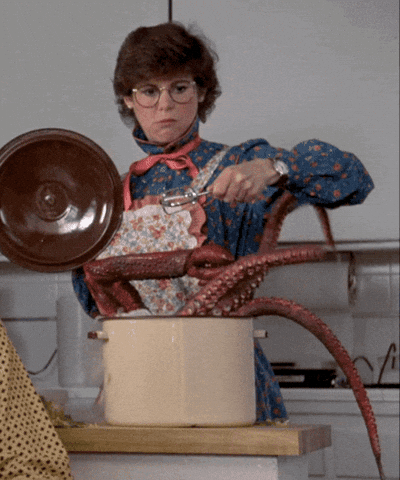 Tired of the hassles of foggy glasses? Whether you're cooking dinner and steam hits you in the face, or you're tired of going outside and coming back to foggy lenses, the struggle with this problem is real if you wear glasses.
After the EVO ICL, put your woes of cooking dinner with foggy glasses in the past. Say hello to incredible vision the second you open your eyes! The sky is the limit to what you can accomplish with your new vision.
Save More Money for the Things You Care About
Does it seem counterintuitive that you must pay to see the things around you? After all, on average, it costs about $500 annually to pay for glasses, contact lenses, and the accessories that go with them.
It may sound a little crazy, but what if you no longer had to pay for these things? When you get the EVO ICL, you can make these thoughts a reality!
With no more need for visual aids, think of how much money you could save for the things you care about. Update your wardrobe for next season, book that all-inclusive vacation, or set it aside for a rainy day when it's needed.
Unattainable things can seem just a little more attainable when you no longer have to pay for glasses and contact lenses. Also, who will complain about doing the things they love with the best vision of their life thanks to the EVO ICL?
See the World Around You Without Boundaries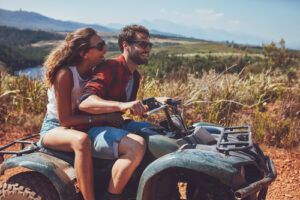 Break down the boundaries in your life after choosing the EVO ICL! Those two frames that once sat on your face no longer have to dictate what you do.
Want to go sky diving? Do it with relish!
Looking to switch careers? Your vision won't stop you, so why not give it a shot?
Improving your vision can change your life in ways you never imagined. Ready to put your life on a brand new trajectory?
Get started by finding out if you are a good EVO ICL candidate at IQ Laser Vision at one of our convenient locations in Los Angeles, San Francisco, Houston, and the surrounding California area! What are you waiting for?