Do you love San Francisco but feel like your vision holds you back? If you wear glasses or contact lenses, it can feel like you're not seeing the world around you properly.
The good news is that you can have LASIK if you're a candidate, providing you with your best vision yet! Keep reading for 8 ways that having LASIK changes how you look at San Francisco!
1. See the Wave Organ at the Exploratorium for Yourself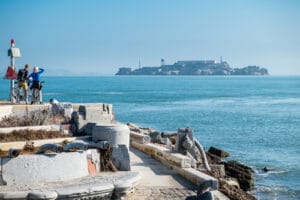 After LASIK, one of the sights that will look better than ever is the Wave Organ. The classic wave-activated acoustic sculpture is on a jetty in San Francisco Bay.
If you want to see this epic art installation at its best, dealing with glasses or contacts is not ideal. Visual aids help you see but they may not offer you the crisp, clear vision you desire.
But once you have LASIK, you'll find that everything looks brand new. Things are crisper, sharper, and seem like they are in high-definition. You'll start seeing details you never even knew were there, thanks to your newly improved vision!
2. Take in the Views of the Ruins at Sutro Baths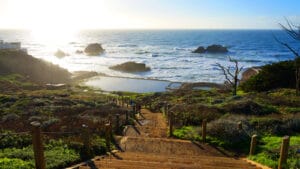 One of the best things about San Francisco is the history behind it. Ever seen the ruins at Sutro Baths? It's a sight you won't forget any time soon!
If you choose to have LASIK, seeing all the tiny but incredible details at this one-of-a-kind place becomes so much easier. You'll no longer have to deal with glasses that threaten to fall off your face or contacts that cause irritation and dryness.
Instead, you can look forward to a new way of seeing the world. Seeing clearly is just the beginning, and it makes these Baths look even more awe-inspiring.
3. Taste with Your Eyes and Beyond in Chinatown
It's hard to go wrong spending a day in Chinatown. From walking around to window shopping and enjoying dim sum, there's no shortage of ways to fill your time.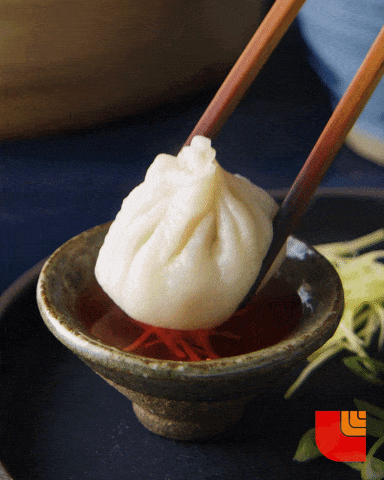 If you wear glasses, it may feel like you do nothing but clean them all the time. Smudges on your lenses can be inconvenient and leave you missing out. It may be a small problem, but it can get tiresome to deal with constantly!
You want to have eyesight that doesn't hinder you or make you feel like you can't do the things you love. After LASIK, seeing and tasting the many delicious bites in Chinatown becomes easier than ever.
After all, if you're savoring a delectable meal, you want to be able to see it in all its glory. One of the most rewarding things about having LASIK is seeing the world as it was meant to be seen. No boundaries or obstacles stand in your way. It's just your vision as it was always meant to be. Besides, all your meals will taste better once you enhance your eyesight!
4. Embark on a Boat Tour Under the Golden Gate Bridge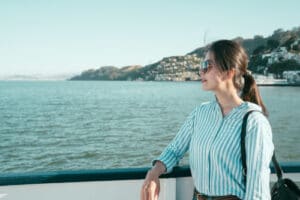 It goes without saying that the Golden Gate Bridge is one of the quintessential sights in San Francisco. But if you want to see things from a different angle, try taking a boat tour underneath it!
Having LASIK is one way that you can truly change your life for the better. Do you ever feel like visual aids make it harder to do the things you love? Once you have LASIK, you can live your life to the fullest. From boat tours to outdoor workouts, you'll find that your clear vision makes everything around you feel easier to do.
There's no better way to celebrate your new and improved vision than taking a leisurely boat tour under the Golden Gate Bridge. Thanks to a quick recovery, you'll be able to enjoy most activities after LASIK in almost no time at all!
5. Attend Tea at Lovejoy's Tea Room
There's nothing like sitting back, relaxing, and having tea. There are numerous options for this cozy activity throughout San Francisco, but Lovejoy's Tea Room is the best choice.
Sadly, one thing that tea does not go with is wearing glasses. Foggy glasses can take you out of your feeling of tranquility and relaxation.
It's an inconvenience that can make glasses feel like a burden. When you have clear vision, sipping tea, slurping noodles, or taking your favorite meal out of the oven only takes seconds.
You'll no longer have to compensate for the fact that your glasses got fogged up and temporarily blinded you. If you want to have more time for the things you love, LASIK is a great first step to getting precious moments back.
6. Check Out the San Francisco Ballet
Ballet is a stunning art form. What's not stunning is dealing with irritation due to wearing your contact lenses for too long.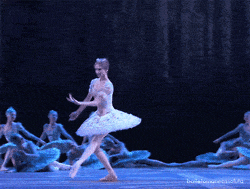 As great as these visual aids are, they can get in your way and make life more challenging if you wear them for too long. Do you really want a time limit on your ability to see?
Dealing with contacts can feel like you're Cinderella trying to get home before your coach turns into a pumpkin. Your eyes may feel dry, scratchy, or burn if you are dealing with contact lens irritation.
The good news is that you can put this behind you with LASIK. LASIK means visual freedom and being able to enjoy the arts without feeling like you're using borrowed time to see.
7. Explore Dolores Park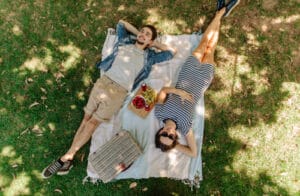 San Francisco has so many incredible places to explore. With what seems like endless parks and green spaces, it can feel like you'll never see it all.
Dolores Park is one place that gets taken to the next level after having LASIK. There's no shortage of things to do here for the whole family, like tennis courts, a soccer field, and plenty of shady spots perfect for a picnic.
Another excellent part of Dolores Park is the spectacular views of the city's magnificent skyline. You'll never believe just how incredible the skyline looks once you've had LASIK.
When you choose to have LASIK, you'll see with 20/20 vision or better! It's a life-changing choice that will make you appreciate every flower, cloud, or other detail you see.
8. Walk Around the Mechanics Institute
If you love to read and look at books, the Mechanics Institute has it all. There's nowhere else in San Francisco like this cultural center filled with books.
If you love to read, you may wish you could pull all-nighters. Wearing your glasses can be a problem because you could fall asleep while wearing them, potentially damaging or breaking them.
Contact lenses are not meant for all-nighters either, because you need to take them out before going to bed. But even if you're touring the Mechanics Institute, it's best to experience it with crisp, sharp, vision.
No longer needing anything to see is nothing if not liberating. You'll see every word in your books, every brick and tile in the Institute, and feel like you're seeing everything with new eyes. It's a beautiful feeling.
After LASIK, stopping into the Mechanics Institute will feel like a treat, filled with endless new things to explore and see.
Are you interested in learning more about LASIK and Zeiss SMILE Eye Surgery? We proudly serve Los Angeles, San Francisco, Houston, and the surrounding California area.