Whether you've been thinking about it for a while oronly a few moments ago, here is all you need to know about LASIK and the reasonwhy it is the most popular refractive surgery performed in the United States.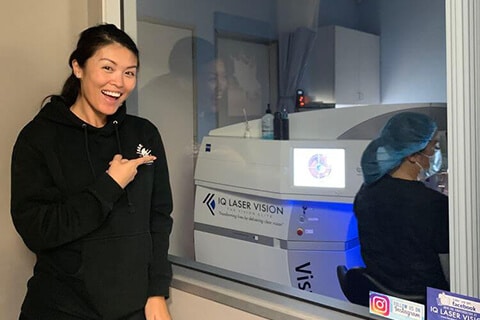 The term refractive surgery can seem intimidating,but it shouldn't be. Refractive surgeries are those procedures that correctcommon vision problems such as nearsightedness, farsightedness, astigmatism andpresbyopia. This life-changing surgery can free you from depending onprescription eyeglasses and/or your contact lenses.
LASIK is not always right for everyone, for that reason you will need to contact a reputable LASIK surgery center. During the consultation, they will evaluate whether LASIK is right for you. Our staff atIQLaser Vision has been the leading team in refractive surgeries with experienced counselors who will walk you through the process and explain all your options.
Here is what happens on surgery day:
To begin, patients undergo different eye exams, after these are taken care of, the patient will begin prepping for surgery.
This safe procedure begins when numbing drops are placed in the eye so that the entire procedure is completely painless. Then, an eye retainer is placed over the yes to keep them open. A suction ring will then be used to hold the eye still and to create enough pressure to firm up the eyes for the laser-guided technology. Lastly, a thin flap in the cornea is created and the laser will reshape the cornea, instantly giving you a 20/20 vision after surgery.
This is doneone eye at a time and the procedure only lasts about 5 min per eye. Since this isan outpatient procedure, you don't have to stay at the surgery centerovernight.
LASIK continues to be the easiest, most convenient and the most affordable vision-correcting investment in the long-run.