There's not much that people don't love about Los Angeles. After all, it's where the stars hang out, and it's a seriously hip place to be.
But if you wear glasses or contacts and feel like something is holding you back, you're not alone. Here's the thing: visual freedom is a lot more attainable than you think!
Keep reading to learn how you can explore Los Angeles with new sight thanks to LASIK!
Check out an oasis in the middle of the city at Mama Shelter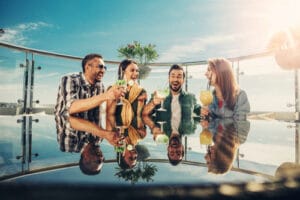 Summer in LA is just screaming for some rooftop bar action and Mama Shelter delivers and then some. With nearly 360 degrees views of the city, you'll swear you've been transported to somewhere tropical.
Take a minute and imagine how amazing it will be to see Los Angeles from up high at one of the best rooftop bars in the city. Your vision will be crisp, sharp, and a million times better than it ever was when you needed visual aids.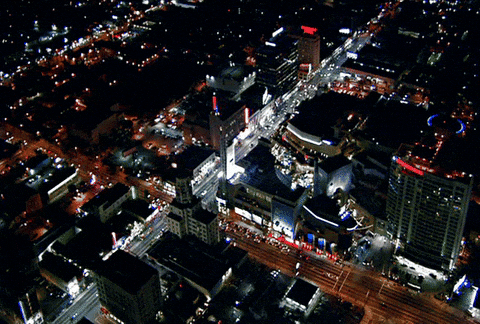 You see, one of the amazing things about LASIK is you'll end up with the best vision of your life. You may have been able to see when you had glasses or contacts, but get ready to see like never before.
LASIK gives you better sight than you've ever had, and most patients end up with 20/20 vision or better! When was the last time you could see that well?
Take a tram ride to the Getty Center
Love art? How about gorgeous gardens that also overlook the ocean? The Getty Center checks both these boxes since it features a stunning art collection from J. Paul Getty's Trust.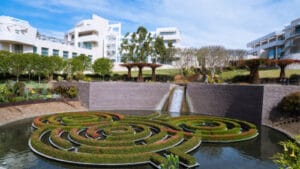 There's something about seeing beautiful art while you're also in an awe-defying space and the Getty Center is all that and more. If you thought you knew art before LASIK, you'll be pleasantly surprised to find that it's like a reawakening.
After all, when you heighten one sense, it tends to affect your others. In this case, you'll see details, colors, textures, and pieces in a whole new light.
Not to mention, when it comes to wearing contact lenses, you may have struggled to keep them in place or simply well lubricated, especially on hot summer days. But after having LASIK, you'll no longer need to worry about your contacts cooperating. Instead, you'll have incredible vision that has no confines to hold you back from seeing and doing what you want!
Bring your walking shoes and explore the Rose Bowl Flea Market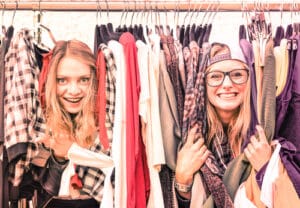 For those that can't get enough of a good deal and some fresh air, flea markets are the way to go. And if you want the ultimate Los Angeles flea market experience, look no further than the Rose Bowl Flea Market.
This is a legendary event that's put on every second Sunday of the month that you can often see celebrities out and about! But when it comes to spying a good deal, getting LASIK will give you a distinct advantage above other buyers.
Being able to see that perfect lamp for your apartment or a vintage print from 25 feet away is a must at these kinds of things! For people that wear visual aids, there are limits to how much they can see.
But after LASIK, the world is your oyster, because you can see everything clearly. If you're worried that LASIK will wear off, don't be, because this is a permanent procedure.
Ignore the myths you've heard or read on the internet because they aren't true. LASIK is 100% permanent because it involves reshaping the cornea. So take your new vision and go get the piece that will take your space from so so to extraordinary!
Cool off on a hike of the Santa Ynez Waterfall Trail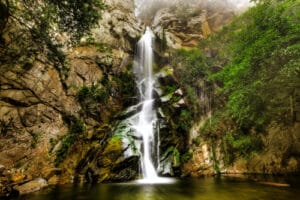 There are plenty of hikes to be found in Los Angeles, but how many of them also feature a waterfall that you can take a dip in? If that sounds appealing to you, check out the Santa Ynez Waterfall Trail.
The trail may be short at only .6 miles, but you'll hike with intensity since there's an elevation gain of 155 feet. But of course, it's worth it because you'll end with a stunning waterfall!
Before LASIK, hiking with waterfalls may have caused you anxiety. What do you do with your glasses so they don't get broken? Should you take your contacts out while you're swimming and bring a spare pair with you?
But these are all things you can forget about after LASIK and its short recovery time. You'll need to do a little bit of planning because you can't go swimming during the first month after LASIK.
Once you get past this, you'll be free to swim and get back to your favorite activities! It's more than worth it to be able to enjoy physical activities without anything holding you back.
Walk around Chinatown and feast on dim sum
The thing about Chinatown is that you can come here a thousand times and always find something different. From dumplings at acclaimed restaurants, small shops, and everything in between, you'll find everything you didn't know you were looking for in Chinatown.
Want a classic dim sum experience at a Chinatown institution? Look no further than ABC Seafood for delectable bites like sui mai or a custard steamed bun.
One of the things that you'll love most is that after LASIK, you can finally say goodbye to foggy glasses during meals! It seems small, but when you're hungry and waiting for dim sum, the last thing you want to do is wait for your glasses to stop fogging up. With LASIK, you can see clearly and know exactly what you're putting in your mouth so there will be no surprises!
After stuffing yourself silly with plenty of dim sum, save room for dessert and snap a picture for your Instagram feed at Scoops in Far East Plaza.
Are you interested in learning more about LASIK and Zeiss SMILE Eye Surgery? We proudly serve Los Angeles, San Francisco, Houston, and the surrounding California area.
If you're tired of feeling like glasses and contact lenses are standing in your way of living your best life, do something about it this summer!