Summer is officially here, which means it's time to head to the beach and soak up the sun!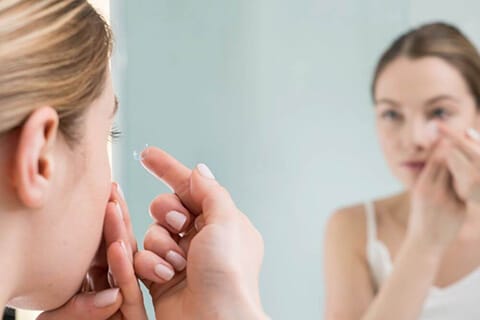 Unfortunately, for those who still wear prescription glasses or wear contact lenses, summer time fun can be a burden or a drag. Trying to plan for a beach day or just a swim in the pool means that you will need to lug around extra equipment.
The sand and the water at the beach are only a few of the obstacles that come along with prescription glasses and contact lenses that prevent us from enjoying a good time outside, not to mention the chlorine that is in the pool or the salt in the ocean water.
How great would it be if you couldditch your prescription glasses for fun sunglasses, or relax in the pool without the worry or the fear of chlorine water getting into your eyes and affecting your contacts? IQ Laser Vision wants to help you get into the summer vibe. Dr. Lin and his exceptional staff will take care of you so that you can enjoy the summer breeze worry-free.
At IQ Laser Vision , we know it's a hassle wearing prescription glasses in the summer. And we understand that no one wants to carry prescription glasses and prescription sunglasses or have to choose between taking off your prescription glasses for sunglasses at the cost of your vision, not to mention the struggle that getting into the water is. You either risk damaging your glasses in the water or even worse, losing them.
You are important to us, that's why if you believe you're ready to change your life through LASIK, our experienced counselors will help you make the first step towards your transformation during a free consultation. Our dedicated counselors will go over all of your options to ensure that you have the best experience.
Our LASIK procedure is done with the latest technology and most patients are able to see 20/20 immediately after surgery. Don't miss out onthe refreshing summer nights at the beach and start enjoying a lifetime free ofprescription glasses and contacts.
We are here to answer all your questions. Are you ready to trade in those glasses for some fun in the sun? Give us a call or visit our nearest location today; and make the first step towards perfect vision.