In my quest for clear 20/20 vision, the first step was choosing a doctor. In my case, I chose 3 doctors so I had something to compare and contrast with. I originally went to my regular optometrist who told me I was not a good candidate for LASIK because I had thin corneas. Little did I know he not only wasn't qualified to give me such advice but did not even have the necessary equipment to come to such a definitive conclusion.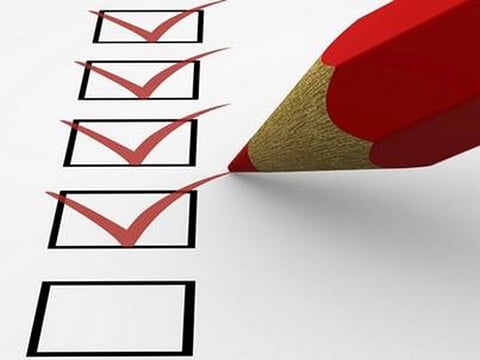 I went to my first consultation to a posh LASIK surgeon in the Beverly Hills area. I remember stepping in and being wowed by the celebrity photos aligned against the wall. What an amazing first impression! I felt excited knowing I was among top Hollywood celebrities and knowing that they had the financial means to pay for the very best, I would be getting the very best as well. If I learned anything from my experience, it's that the "very best" is a loose term. While it is fairly true that you get what you pay for, I think that is more for situations where you shouldn't go for the CHEAPEST option. In this case, I was going for the BEST option and after my consultation, I did not feel comfortable at all. At one point of my consultation, I recall the technician telling me I was a good candidate and when would I like to schedule my surgery. The process was ridiculously quick. I think I spent all of 30 minutes meeting with actual human beings. When the technician told me I was ready to schedule my surgery, I questioned him and said that my optometrist had originally told me my cornea was too thin. He then said, "Oh really?" and proceeded to open up a drawer and take out some measuring device. I saw him quickly dust it off, swipe it and then come at me. He used the measuring stick and placed it against my eye, then said "Oh yes, your cornea is thinner than average. But we can still work with it." Um, say what?? I'm about to let your office perform surgery on my eyeballs and I had to be the one that tells you things about ME to check for???? Needless to say, I was like a bat out of hell and bolted my way out. Celebrity status or not, this is my health and livelihood at stake, not some endorsement and publicity stunt.
My second consultation was at IQ Laser Vision . It was a difference of night and day. The technicians led me and I was even able to meet with an optometrist to check my vision and overall eye health. I didn't meet with any doctors in Beverly Hills, only the front office clerk, a technician and the counselor that goes over pricing with you. But at IQ Laser Vision , I was greeted with a crew of friendly faces at the front desk. After checking in, a technician took me in and did a number of measurements on my eyes. I learned that technicians are similar to that of nurses at these medical offices. Rather than taking your blood pressure or your weight, they measure your eyes and do some other measurements on your vision, much like when you visit the optometrist's office.
After taking all the measurements of my eyes, I went into a room similar to the eye doctor's office, where you sit and look at letters. I met with an actual optometrist doctor this time and they checked my vision and overall eye health. After all the clinical aspect was done, I was directed to a room, where I sat and met with a counselor. The counselor was very sweet and informative. She went over the procedure in great detail with me and provided me options as far as costs and payment plans. They also offered a 12 month interest free payment plan which was nice. Although they weren't Beverly Hills expensive, I knew LASIK surgery was still going to cost a pretty penny and I was prepared mentally going into this. Oh! I forgot to mention that when I was in the office discussing my options with the counselor, the actual surgeon (ophthalmologist) came in to meet with me as well. Just to say hi and to see if I had any medical concerns that I would want to address. That really put me at ease to see the guy who was going to perform surgery on my eye. He was very warm, inviting and friendly and immediately, I felt at ease. I felt absolutely no pressure in moving forward.
My third consultation went very similar to my second but it was a smaller practice, which is not a deal breaker by any means. Now it would just be a matter of choosing which one. When I was researching all the LASIK places, one thing I knew for sure, I was going to avoid all the super cheap places. Remember, if it's too good to be true, it probably is. Any place that advertised buy one eye, get one free – HA! No thanks! I also knew that reputable LASIK offices offer free consultations so you can go in, meet the staff, take a look around the place and most of all, good places will take the effort in to providing you with a full examination in order to determine if you are a good candidate for LASIK or not, because LASIK is not for everyone. I would much rather have a doctor who is willing to tell me now versus a doctor who only wants my money.
One thing I do want to note was that at IQ Laser Vision they had a viewing section where you can see patients getting their LASIK done. That was pretty awesome and nice to know that they just put it out there, with nothing to hide. It was also very educational to see how the actual surgery goes down! Of course you can always YouTube it but seeing it in real life actually eased my nerves. It was super quick, didn't look intense and the other patients did just fine. If they could do it, I could do it! LOL! Now the big question would be, where I would get it done at??