Every year, it seems like tax season creeps up, and this year is no exception to that! Somehow, it's time to start thinking about doing your taxes already.
And with that comes thoughts about what you'll do with your tax refund once you've finished your taxes. After all, most people do end up with a refund.
If you don't have a lot of debt to pay off, new appliances to buy, or anything pressing, why not think about a vision correction procedure like SMILE? Keep reading for 4 reasons to consider using your tax refund for SMILE!
What is SMILE?
Before it feels like we've dived in too deep, let's take a little breather and talk about what SMILE is.
SMILE is a permanent vision correction procedure for those that are nearsighted or have astigmatism that will provide you with the visual freedom you've been craving. It's great if you're 18 or older.
There are other candidacy requirements, but if you don't fall into these basic ones, SMILE won't be right for you. If you're a good candidate, SMILE is an amazing procedure!
You may be a good candidate for SMILE if you meet the following criteria:
You're at least 18 years old
Your prescription hasn't changed in the last year or more
You have healthy corneas as well as healthy eyes
If you have astigmatism, the strength can only be up to 3 diopters
If you're nearsighted, it's between -1 and -10 diopters
You understand the SMILE procedure and have realistic expectations
With a short recovery time, most people that undergo SMILE are back to many of their normal activities in as little as a day. If you consider yourself physically active or have found out that you aren't a good candidate for LASIK, SMILE may be the solution you've been searching for!
Click here to schedule your FREE SMILE consultation at IQ Laser Vision!
1. SMILE is the ultimate investment in yourself
Tired of spending your money on glasses and contact lenses? If it feels like you're spending hundreds of dollars every year, you're not wrong.
Did you know that on average, most people spend $500 on glasses and the various accessories they need to see? If you wear contact lenses, they can cost you anywhere from $5,200-$14,400 over the course of twenty years. Yes, you really did read that right, and that's a lot of money you're spending on only your contacts!
Since $500 per year is only an average when it comes to buying glasses, there's a good chance you could be spending even more than that, especially if you wear prescription sunglasses.
Prescription sunglasses are great, but they aren't exactly the most convenient. You're stuck in a constant on and off dance and always have to remember them wherever you go.
Whenever your prescription changes, your prescription sunglasses need to be updated as well. Those changes cost you money every time, which adds up fast.
Don't forget that you can't wear your prescription sunglasses when you have your contact lenses in, either, so you also need to remember to have other sunglasses with you. That's a lot of remembering.
You can cut the costs of prescription sunglasses, contact lenses, and glasses completely out of the picture after SMILE. The best part is that SMILE lasts, so you have decades and decades of clear vision to look forward to. If you're tired of watching your money circle the drain, SMILE simply makes sense.
2. You don't have to go into debt to pay for SMILE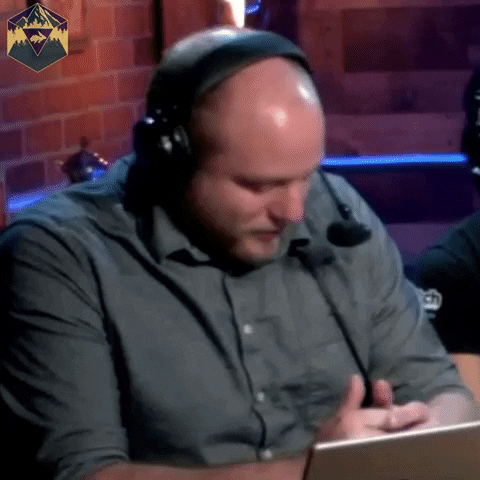 If you love the idea of seeing clearly without boundaries holding you back but you're nervous about debt, using your tax refund to pay for SMILE is the perfect solution. Consider this.
If you're like millions of other Americans, you have a Starbucks addiction that just won't quit. Every morning, you stop at the drive through for your daily caffeine fix to help you feel human and face the day. What if this was the key to paying for SMILE?
See, if you can afford your caffeine habit, you can afford SMILE. With financing options like CareCredit, our Corporate Program, and flexible payment plans, you can finally have the vision you've always dreamed of.
And if you use your tax refund, you'll pay off your SMILE procedure even more quickly, allowing you to enjoy your beautiful vision without a care in the world. SMILE can be incredibly affordable and life-changing!
3. You may be able to deduct the cost of SMILE from your tax refund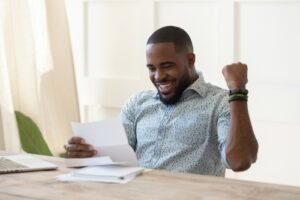 Vision correction procedures like LASIK and SMILE are elective. This means that some insurance companies will cover these procedures and it's tax-deductible.
Many plans will make you pay out of pocket for SMILE or LASIK. But what you may not know is that the IRS views vision correction procedures as medical expenses.
This means that since SMILE is a medical expense, you may be able to deduct its cost from your tax refund. Now, there is a caveat here.
The only way that medical expenses are deductible is if they exceed 7.5% of your adjusted gross income. If that sounds confusing, you may want to find a tax accountant to talk to about your taxes to gain a better understanding of how adjusted gross income works and if having SMILE would be deductible.
4. Having SMILE will increase your self-confidence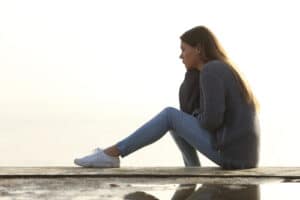 Don't exactly love what you see when you look in the mirror? Sounds like you may need to increase your self-confidence!
Now, some people will repeat mantras in the mirror or go on a crazy diet to try and lose weight, but sometimes, gaining self-confidence can be a lot easier. For some people, it's as simple as no longer needing glasses and contacts to see the world around them.
Sure, it sounds silly, but think about it. Wouldn't you love to see everything in bright, beautiful color without thick glasses frames cutting off your peripheral view?
What about if you could enjoy a bike ride around San Francisco and not worry about your contact lenses drying out or irritating your eyes? These are the tiny but monumental things that SMILE can help you with.
Visual freedom can open up your life to so many changes! Besides, who wouldn't want to look picture-perfect at every turn instead of needing to worry about their glasses causing glare?
Self-confidence is often a state of mind and after SMILE, you'll have so much more because you'll feel comfortable in your own skin.
Ready to take a life-changing step towards visual freedom? Schedule your free SMILE consultation at the #1 SMILE Laser Vision Center with locations throughout California and now Houston, TX.