Have you ever thought about what it would be like if you could wake up every morning and see clearly? You wouldn't need glasses or contacts.
Instead, you'd have crystal clear vision. Sounds like it's too good to be true, but what if you could make it a reality?
When you have a procedure like SMILE, it's really that simple! Not sure if vision correction is right for you? Keep reading for 5 of the best things about getting SMILE in Los Angeles this fall!
1: Visit Sugarfish for the best sushi you'll ever taste
If you love sushi, you know that Sugarfish is the place to go for the best sashimi and hand rolls. Whether you decide to go with one of the Trust Me's, which is their version of an omakase menu, or a la carte, you'll find that Sugarfish has a reputation for being the best sushi for a reason.

Where else will you find sushi that feels like it melts in your mouth and bursts with flavor? Eating at one of Sugarfish's 11 Los Angeles locations, where 5 include outdoor dining, is an experience.
But this experience has a few caveats. For one thing, you are expected to eat the sushi warm and right when it arrives at your table.
For people that wear glasses, this could pose a problem. Hello, foggy glasses, nice to meet you.
Foggy glasses and trying to snap a discreet photo of your incredible meal (you know you do it, it's inevitable at Sugarfish) aren't going to cut it. But when you have a procedure like SMILE, you can say goodbye to glasses.
Oh, and if you wear contacts that cause you irritation? You can say goodbye to those as well when you have SMILE!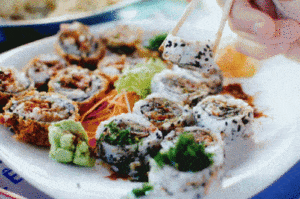 The reason for this is that SMILE is a permanent vision procedure that corrects refractive errors like nearsightedness and mild astigmatism. In other words, it means that if you qualify for SMILE, you can say adios to glasses and contacts for good, leaving you more time for the important things in life, like contemplating how Sugarfish is so delicious!
2: Take a day trip to Malibu Wines in West Hills
For some people, fall weather means it's cold, dreary, and miserable outdoors. But in Los Angeles, we're still enjoying plenty of sunshine!
If you're looking for a quick day trip to escape your house while staying safely socially distanced outdoors, Malibu Wines is a great spot to check out. Come up on a weekend to enjoy plenty of local Semler and Saddlerock label wine, local and regional craft beer, and of course, a few food trucks from the area like Two Doughs Pizza!

Wine tasting, fresh pizza, and enjoying it all outdoors…what could go wrong? For people that wear contact lenses, you know that the possibilities are endless.
Even for a day trip, you need to bring some spare contact solution with you. Your contacts could dry out, causing you irritation and even pain!
It's pretty difficult to savor your day when all you can think about are your contact lenses making your eyes too dry or needing to carry around an extra pair of glasses just in case. If you're tired of feeling like a pack mule because you have to bring along these essentials, SMILE is here to relieve you of these duties!
For one thing, if you've considered a vision correction procedure like LASIK and found out you weren't a candidate, you might actually be better suited for SMILE. With SMILE, patients that have dry eye syndrome may qualify for this procedure instead.
SMILE creates a smaller incision during the procedure, which is 4 millimeters compared to LASIK's much larger 20 millimeters. This means that SMILE patients experience fewer dry eye symptoms compared to LASIK.
3: Hike Runyon Canyon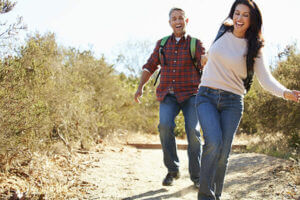 Okay, if you consider yourself pretty active, Los Angeles has too many places to count when it comes to hiking! But of course, Runyon Canyon is an obvious choice if you want those picture-perfect views to put in your story. Because if you didn't put it in your story, did it even happen?
Here's the thing about working out: both glasses and contacts leave a lot to be desired. Glasses are definitely going to give you the short end of the stick here.
For a minute, try to imagine yourself hiking Runyon, especially if you're connecting from it to Trebek Open Space. You're going to be sweaty from a solid workout.
How are your glasses going to stay on your face? Do you really want to deal with them sliding down your face every minute or two?
At some point, you're going to get fed up and decide to put them in your bag, or in your pocket. Then, they may get damaged, scratched, or somehow fall out.
You could wear contacts, as unreliable as they are. But now you're not only running the risk of your eyes drying out on you but your contacts could misbehave as well.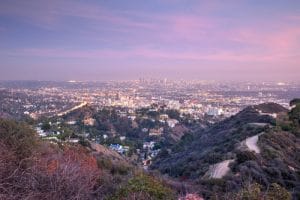 This could mean one pops out and falls on the ground. Or the dust could accidentally get into your eyes, making them itchy and cutting your hike short.
Super fun, right? See, you could have avoided both awful scenarios if you had decided to have SMILE. SMILE is an ideal solution for anyone that's active and needs to get back on their feet quickly.
No long drawn out recoveries to worry about here! And if you've heard that LASIK's recovery is frustrating, the recovery from SMILE is nothing like that.
Unlike LASIK, there isn't a flap created and it's the flap creation during LASIK that makes the recovery process so delicate. So if you're wary of something like this, SMILE takes this out of the equation.
4: Explore Reflections at Descano
For some reason, people seem to think that California doesn't have a holiday season. Or that the holidays aren't even celebrated here!
Obviously, that's false, especially when there are beautiful installations like Reflections at Descano to check out. This is a played down, daytime version of the annual Enchanted: Forest of Light.
This year's Reflections features mirrors, gold-embellished logs, and sculptures made out of recycled materials, among other things. One of the many, many benefits that SMILE patients know is the joys of seeing the world around them without limits.
Glasses and contacts are fine, but it's a brand new experience when you can see without boundaries or worries that your vision is somehow holding you back. In fact, for some patients, getting SMILE becomes the start of a new life. Why not embrace a new way of living and seeing the world as it should be seen?
5: Take in an outdoor movie screening
If you love movies or want to escape without going very far, there are plenty of outdoor movie screenings to get lost in this fall. It seems like there's at least a screening for every single day of the month for November, and it doesn't look like this trend is slowing down any time soon!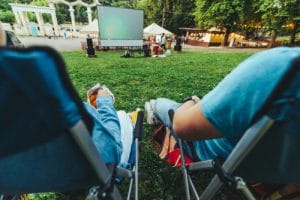 If you're concerned that your eyes will get too dry to sit down and watch a film in its entirety with contacts in, why are you still letting them hold you back? Visual aids are just that, aids.
They shouldn't be something that stops you from doing the little things in life or make you feel like you can't live your best life. SMILE means you can watch a movie anywhere you want without limits.
You could even watch a 3D movie and not have to worry about getting a migraine if you wear the 3D glasses over your regular ones. It's the little things but you can see how they make a big difference when you add them all up!
Ready to find out if SMILE is right for you this fall? Schedule your consultation with IQ Laser Vision, the #1 SMILE Laser Vision Center in the USA in Los Angeles, CA now!
Can you imagine a lifetime of clear vision? It's pretty great, so why wait any longer to make it a reality?