There's simply nothing like waking up with clear vision. If you're a good candidate for SMILE eye surgery, you may be able to make this your new reality.
Not quite convinced or unsure if SMILE could be right for you? Keep reading to find out 7 ways that SMILE eye surgery gives you a new view on life!
What is SMILE?
SMILE is a vision correction procedure that can give you the visual freedom from glasses and contact lenses you've been craving. It's especially well-suited for those that may not be good LASIK candidates due to having dry eyes or thinner corneas.
SMILE can only correct nearsightedness and astigmatism. When you get SMILE, it involves permanently reshaping your cornea to correct these refractive errors.
After SMILE, you'll start seeing the world with a new sense of clarity. Here are a few of the ways that this vision correction procedure can change the way that you view the world around you!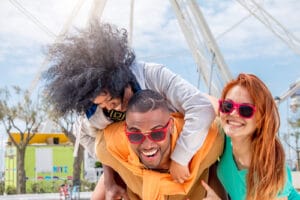 1. Be More Spontaneous
If you wear glasses or contact lenses, it can be challenging to be spontaneous if you need to pack visual aids. No more worrying about whether you brought enough spare contacts or remembered your extra glasses.
Instead, you can pack lightly because you're free to do what you want. Whether you're going on vacation or decide to take a cross-country road trip, it's much easier to see the world around you and take in every detail without any boundaries to hold you back!
Getting SMILE can be the start of changing your life for the better!
2. Take More Time to Do the Things You Love
Have you ever wished you had more time to do the things you love? Besides borrowing Hermoine's time turner in Harry Potter, there is another way.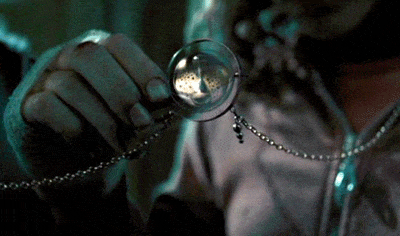 Getting SMILE is an easier way to add precious minutes back into your routine. Waking up every morning, wouldn't it be nice if you didn't have to spend time putting in your contact lenses?
Or spend at least five minutes fumbling around looking for your glasses because you can't see? By getting SMILE, you can add more time to your day for yourself.
You'll be able to say so long to spending fifteen minutes every morning putting in your contact lenses. Instead, you could spend that time after SMILE making breakfast or even sleeping in for a few more minutes.
3. Have More Spending Money to Donate to Charities
When you can see everything around you without visual aids, it might inspire you to be more charitable. After all, when you get SMILE, you're investing in yourself and saving money simultaneously.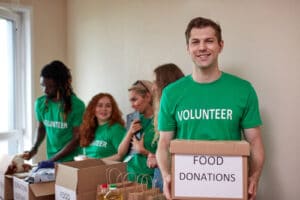 On average, most people spend a minimum of $500 every year on glasses, contact lenses, and the accessories they need to see. But once you've had SMILE, you won't need to spend this money on eyecare anymore, beyond seeing your eye doctor for an annual eye exam.
Think about ways that you could help the world around you! An easy place to start is to be more charitable since you don't need to think about how you'll pay for any of your eye care accessories anymore.
4. Learn How to Enjoy Art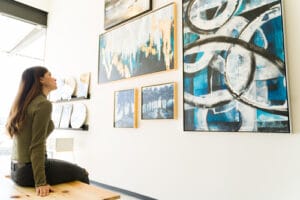 Art is so vast that it can be hard to truly appreciate it, especially if you depend on visual aids to see. But after SMILE, you'll have vision that's crisper, clearer, and sharper than you were ever able to achieve when you wore glasses or contact lenses.
With your new and improved eyesight, you'll be able to see every tiny detail, paint stroke, or layer that makes up a beautiful piece of art. You can also look forward to a quick recovery after SMILE since it's a minimally invasive procedure.
That means that you can get back to doing the things you love or trying new things like looking at art at a new gallery in almost no time at all!
5. Give Yourself Over to the Joy of Cooking
If you wear glasses, you may dread cooking at home. Dealing with foggy lenses every time you try to stir something you're sauteeing can take all the wind out of your sails.
But cooking at home doesn't have to be this way. If you want to put foggy glasses behind you, getting SMILE will allow you to find yourself and your creativity in the kitchen.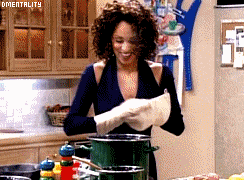 Spend more time trying new recipes and less time fixing your foggy glasses. You can look forward to decades of beautiful vision with SMILE because SMILE is a permanent procedure.
Building up your confidence in the kitchen can be as easy as improving your vision! Don't be surprised if your other senses, like taste and smell, improve too.
Enhancing your sight can heighten other senses, making you a better cook, and helping you enjoy meals more. What's not to love about having a better palate for food?
6. Qualify for a New Career Path
Have you always wanted to help people but felt like your poor eyesight stood in your way? Needing to rely on glasses or contact lenses can make it harder to qualify as a candidate if you want to be a firefighter, police officer, or EMT.

Getting SMILE may help you qualify for a new career path, allowing you to help people when they need you most. Being able to see clearly is a matter of safety, and if you want to work in these fields, a vision correction procedure like SMILE makes you much more reliable.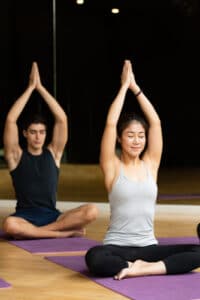 7. Give Yourself a Self-Confidence Boost
There's nothing more attractive to the people around you than self-confidence. Getting SMILE is one of the easier ways of giving yourself an instant self-confidence boost.
Taking control of your life by seeing better can spill over into other parts of your life. You may feel happier, get more joy out of your hobbies, or even consider a more active lifestyle!
With no visual boundaries to hold you back, the options are endless regarding how you choose to see the world. Are you ready to experience them for yourself?
Are you interested in learning more about LASIK and Zeiss SMILE Eye Surgery? We proudly serve Los Angeles, San Francisco, Houston, and the surrounding California area.