Is your eyesight starting to get a little worse for wear? Have you always had problems with nearsightedness, farsightedness, or astigmatism? Then you need to make sure that you are signed up with the right eye center to give you a high quality of support and treatment.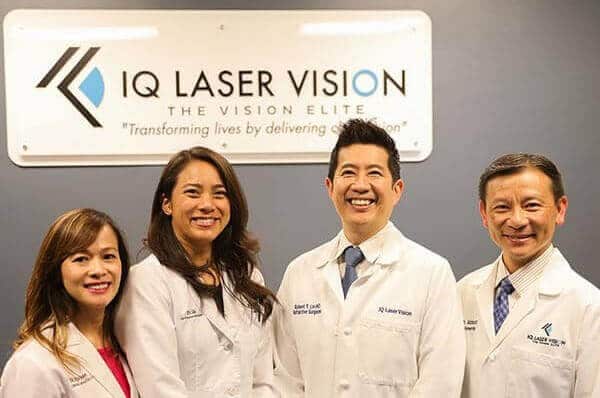 No matter whether you have always suffered from eye-related issues, or you are lucky enough to be someone with 20/20 vision; it is important to have your eyes checked regularly by a professional.
Regular eye tests are critical because it's not always easy to tell when something is wrong with your vision. Small changes can be difficult to notice, particularly if you suffer from allergies, or regularly experience issues like dry eyes.
Having check ups from an eye clinic that you can trust will help you to determine when you need to get eyeglasses or contact lenses, as well as when you may need a change in your prescription.
Additionally, sight tests will also cover check-ups to help make sure that you're not suffering from any problems like glaucoma, macular degeneration, or diabetes.
Finding an Eye Center with One Or More Experienced Surgeons
Part of finding the right eye center for you is looking for a doctor that you can rely on to give you the highest quality of care. When it comes to your vision, you should never compromise on the level of support you get. Make sure that you pick a center that can give you appointments quickly and answer any questions you might have about your procedures, checkups, and even upcoming surgeries.
As we continue to find new and improved ways to deal with vision-related issues, it's also important to make sure that you select an eye surgeon who has an up-to-date education, and knowledge of all the latest treatments available on the market. If your surgeon offers something like PRK or LASIK surgery, find out how long they've been certified to provide these treatments, and what their experience is with the latest technology on the market.
As well as making sure that your surgeon has the right experience to use the latest technology on the market, you'll also need to ensure that the center itself has the advanced technology you need available. Some centers are more forward-thinking than others and may have a higher budget to invest in the latest technology intended to give you the best possible results from your surgery. However, it's safe to say that you may need to pay a little more for your surgery if you want to use the latest machines and advanced lasers on the market.
Checking the Reputation of Your Eye Center
One particularly important thing to look at when you're searching for the right eye center is the reputation that the clinic has, as well as the reviews that people might have left of the surgeons and doctors within the center.
For instance, you can start by looking at the credentials that the surgeons within the center have. To perform eye surgery, doctors will need to obtain and maintain specific credentials that demonstrate that they are fit to practice certain procedures, including SMILE, LASIK and PRK. Because the state of eye surgery is constantly changing, it's important for modern surgeons to make sure that they keep their credentials up-to-date over time. Your eye care center should be able to provide you with information about their surgeon's credentials upon request.
Another way that you can check the reputation and history of your eye center is by looking at the memberships that it holds. One of the ways that doctors stay up-to-date with the latest information is through memberships in professional societies, dedicated to studying eye care. For instance, there's a membership available from the American Society of Cataract and Refractive Surgery. Looking at the memberships that your center holds onto should give you more information as to whether they can be trusted to look after your eyesight.
Finally, each of the clinics that you assess when looking for the perfect eye center will also keep a record of the times that their surgeons have been able to achieve their surgical goals.
You should be able to inquire about the surgeon's reputation and their success rate. A retreatment or enhancement rate among surgeons of around 5 to 15 percent is pretty common and demonstrates that your doctor is happy to keep working on a problem until he or she gets the best outcome for their patient.
Considering Pricing and Financing
Although cost shouldn't be the only concern you think about when you're looking for the perfect eye center, it's something that is likely to come into consideration. Cost is a major in any healthcare decision, and it's important to make the right choice that balances the highest level of technology and skill, with a price that you can afford. Your clinic should be able to provide you with a basic insight into the kind of costs that you can expect to pay for everything from a standard eye checkup, to PRK surgery.
It's worth noting that some eye clinics will also come with funding options available to help you finance your care and surgery. You might be able to set up a Flexible Spending Account with your health insurance company which you can use to pay for medical procedures like LASIK. Speak to the clinic you choose in person to find out more about their financing and interest-free payment plan options.
Remember, you can also ask other crucial questions when you're finding out what the cost of your treatment and care might amount to. For instance, you can ask whether the center has any specialty areas – such as PRK treatment, and what you can expect from a standard eye exam. The more informed you are about your eye center, the more confidence you should feel receiving treatment from them. Don't be afraid to phone back, visit the clinic, or email them a number of times with different questions; most clinics will be happy to answer any questions.