Are you considering a vision correction procedure? Of course, the first step is finding out if you're a good candidate for one. But what about the results?
After all, you don't want to get a procedure like SMILE and then have your eyes revert back to how they were a year later. Keep reading to find out if SMILE eye surgery is permanent!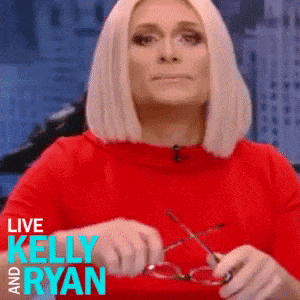 What is SMILE?
SMILE (small incision lenticule extraction) is a laser refractive surgery that's a bit like LASIK. There are some big differences between LASIK and SMILE, but one of the biggest ones is probably that SMILE is only FDA approved for patients with nearsightedness and astigmatism.
The other discernible difference between LASIK and SMILE is the flap and the lenticule. LASIK requires the creation of a flap, while SMILE involves creating a lenticule. Both options work, but as the procedures are different, they fulfill other objectives.
How does SMILE work?
How SMILE works is quite simple. There are only 3 steps!
Step 1: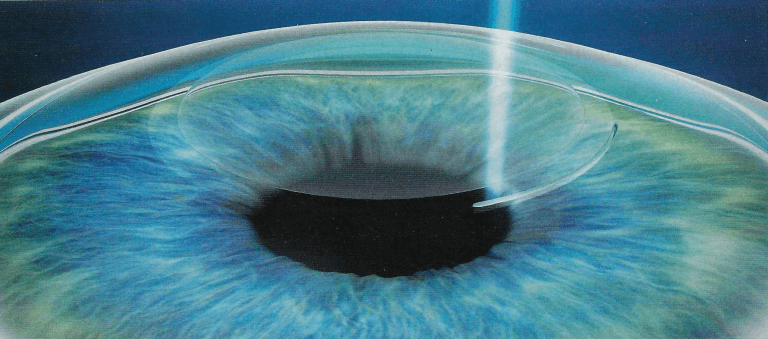 After numbing the eye, a lenticule and a small incision are created. The lenticule is about the size of a contact lens. These are both created inside of the intact cornea.
Step 2: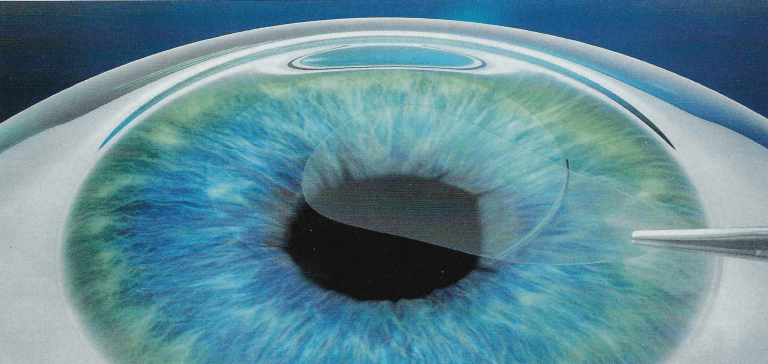 After creating the lenticule, it is then removed through the incision. The incision created during SMILE is smaller than other incisions used during traditional laser vision correction procedures, which leads to minimal disruption on the surface of the eye.
Step 3:

Removing the lenticule reshapes the shape of the cornea permanently. This is why SMILE can correct refractive errors like nearsightedness and astigmatism!
From start to finish, SMILE only takes a few minutes. When the laser reshapes your cornea, it only lasts about 30 seconds in total!
Not only can you expect visual freedom from glasses and contacts after SMILE, but you can also look forward to a rapid visual recovery. Most people are able to return to many of their normal activities the very next day!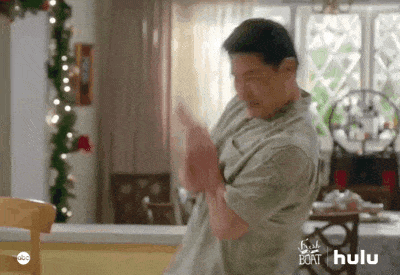 Who is a good SMILE candidate?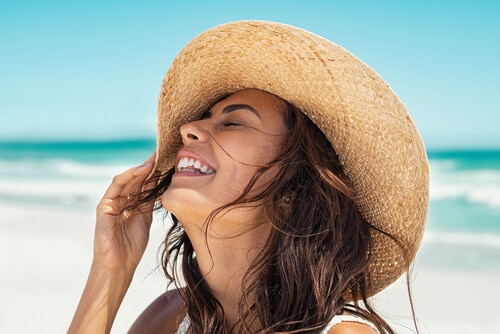 Like any surgery, you must qualify and be a good candidate for SMILE to undergo this life-changing procedure. You must meet the following requirements to qualify for SMILE:
Your prescription should remain unchanged for at least a year before SMILE
You should be at least 18 years old
You need to have realistic expectations about what SMILE can accomplish when it comes to your vision
You need to have healthy corneas
Your eyes must be in good health
You should have nearsightedness that's between -1 and -10
You can have up to 3 diopters of astigmatism
These are only some of the requirements taken into consideration for SMILE candidacy. To find out if you are a good SMILE candidate or not, you need to schedule a SMILE consultation with your ophthalmologist.
If you have any of the following, you are not a good candidate for SMILE. They include:
You have a refractive error that's unstable and still changing
You have a medical condition like Sjogren's syndrome, Rheumatoid arthritis, or another autoimmune condition that affects how your body heals
You have any kind of excessive scarring
You have either corneal abrasions or a corneal disease
You have an advanced stage of glaucoma
You have a cataract that's currently affecting your vision
You have diabetes that's not under control
You have a history of eye disease or of having other eye surgeries
You have a history of eye infections
You are currently pregnant or nursing
It's important to tell your ophthalmologist about any medical conditions that you may have during your SMILE consultation. There are other conditions that may prohibit you from qualifying for SMILE. TAKE THE SMILE SELF TEST
What is the recovery after SMILE like?
If you've ever dreamed about waking up and seeing clearly, SMILE is probably right for you! One of the things that make SMILE stand out in the crowd of other laser vision correction procedures is the recovery process.
By far, SMILE has the shortest and easiest recovery period! For most patients, they spend the day of their procedure and the day after relaxing indoors and away from sunlight.
You may need to stay away from work for 2-3 days at most if you spend a lot of time in front of a computer, as you may experience eye strain while your eyes recover. But after that, you can start to enjoy everything that visual freedom from glasses and contacts is all about!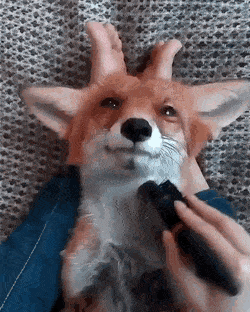 Most SMILE patients can start getting back to their normal activities after a few days. If you want to go swimming or take part in any contact sports, wait about a week to be safe.
As long as you take your prescription eye drops and follow all directions from your ophthalmologist, you should have a safe and easy SMILE eye surgery recovery! The best part: you should start experiencing 100% visual improvement in as little as a week after your procedure!
Will SMILE treat future eye conditions?
In the case of any laser eye surgeries, future eye conditions cannot be treated. This includes SMILE as well.
What exactly does this mean? Yes, SMILE can treat nearsightedness and astigmatism, but it won't prevent you from developing conditions like glaucoma, presbyopia, or cataracts.
SMILE can only correct current refractive errors. But that doesn't change the fact that the procedure is permanent!
That means that you may develop these conditions later on, but you won't need glasses or contact lenses. The correction that SMILE achieves lasts for good and is permanent.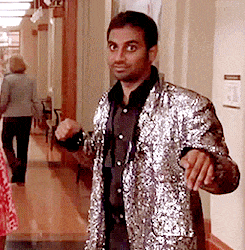 Getting a procedure like SMILE is an investment for this reason. Imagine getting SMILE in your late twenties. That allows you several decades to enjoy crystal-clear vision without needing glasses or contacts ever again!
Wondering if SMILE could be the right vision correction procedure for you? Start your journey to visual freedom by setting up a consultation at IQ Laser Vision , the #1 SMILE Laser Vision Center in the USA in Los Angeles, CA today!
There's a beautiful world out there waiting for you, are you ready for it?