Autoimmune disorders are on the rise. A 2017 estimate from the National Institute of Health (NIH) reports 23.5 million Americans are affected by one of many autoimmune disorders. Another report suggests 50 million. And about 4% of the global population is affected by an autoimmune disorder. Regardless of which number hits closer, suffice it to say that the number of people affected by autoimmune conditions are high and rising.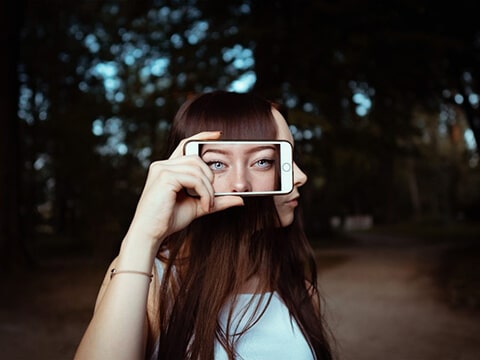 While it's a bit of a mystery why such conditions are increasing, many now believe that environmental factors can play a triggering role, in addition to genetics.
Autoimmune disorders disproportionately affect women. In fact, around 80% of those affected by autoimmune conditions are women, leading one health organization to dub it a major women's health issue.
So what is an autoimmune disorder?
The body's immune system is supposed to fight off foreign invaders like bacteria, viruses and anything that attempts to take the body down. Autoimmune disorders (or disorders) are a number of different types of conditions in which the body mistakes itself or its parts as an enemy. At IQ Laser Vision , we're particularly interested in how these conditions affect the eyes.
While autoimmune disorders are typically not curable, they can often be managed through medication or a healthy diet and lifestyle.
How autoimmune disorders can affect your vision
There are more than 80 types of autoimmune conditions that we know about today. Many of them can take a toll on your vision. Here are just a few of the conditions that can wreak havoc on your vision.
Lupus affects the tissues in the body. Because of this, it can cause a number of symptoms across the entire body. Lupus flare-ups may have different symptoms each time. When lupus affects the eye tissue it can lead to nerve damage, which can affect the eyes' movement and vision and even the skin around the eyes. But by far, the most common eye issue associated with lupus is retinal vasculitis, a condition in which blood flow to the retinal blood vessels is restricted, subsequently limiting vision.
MS affects the nervous system and the brain. When the immune system attacks the nervous system it creates scars that interrupt signals between the brain and the body. This can result in pain, muscle weakness, numbness and more. Vision problems can also occur. In fact, vision issues may be the first symptoms that surface and indicate that there may be an underlying issue. Conditions like optic neuritis (inflammation of the optic nerve) can leave vision blurry or restricted. Other eye conditions such as double vision or poor control over eye movements can occur as well.
Thyroid disorders (such as Hashimotos Thyroiditis and Graves' disorder) can attack the thyroid, restricting its function or causing over-activity. Thyroid Eye Disorder (known as TED) can lead to inflamed eyes, tissues and muscles, and result in bulging eyes, red eyes, double vision or dry eyes.
But these conditions aren't the only thing that can harm your vision. Some of the medications that are often prescribed for some of the conditions can also have bad effects on your eyes. From an increased risk of glaucoma and cataracts from long-term use of corticosteroids, to vision loss that may occur from antimalarials, you should let your eye doctor know whatever types of medication you are taking for your autoimmune disorder.
If you have an autoimmune condition, it's vital to stay on top of your vision care to ensure that your eyes are in their peak condition long into the future. But many of these conditions can take their toll on your eyes, so it's important to talk to an eye specialist about what you can do to manage your vision health. You can also discuss what type of vision correction procedures, such as LASIK or SMILE, may be appropriate for your eyes while taking any autoimmune conditions into account.
The staff at IQ Laser Vision has unparalleled expertise and experience. Give our friendly team a call today at 888-539-2211 or email us at appointment@iqlaservision.com to schedule your free consultation.